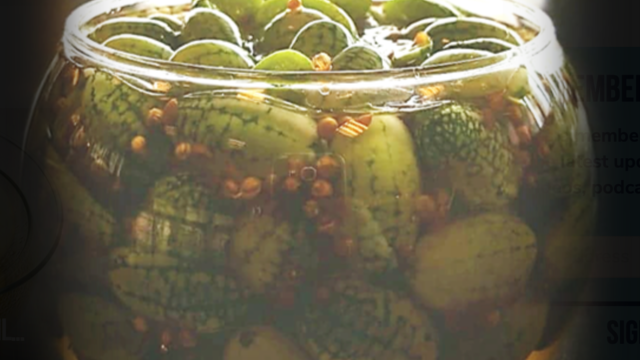 Pickled Pepquiño
,
The Staff Canteen
Source: The Staff Canteen
Perfectly balanced cold pickled Pepquinos.
Ingredients
1 punnet Pepquino®
1 cup rice wine vinegar 
1.5 cup filtered water
1 cup sugar
1 tbsp salt
2 punnets Mustard Cress
Seeds scraped from 1 punnet of Ghoa Cress®
Combine rice wine vinegar, water, Ghoa Cress® seeds, sugar & salt and bring to the boil, leave to cool completely. Halve Pepquino® & mix together with the 2 punnets of Mustard Cress. Combine withe the pickling liquor and leave to infuse for 1 hour before using.
Source: https://www.thestaffcanteen.com/chefs-recipes/Pickled-Pepquino#/
Related recipes
Gastronomical masterpieces
Related products
Say yes to the cress