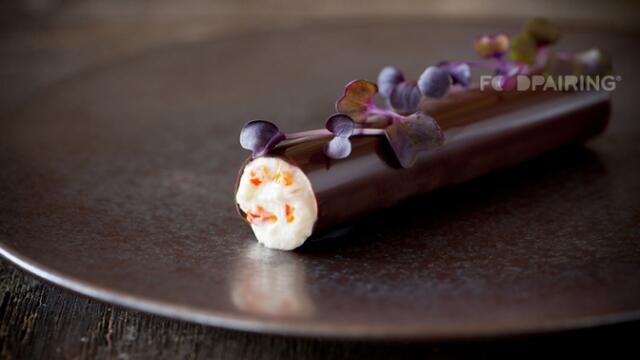 Sakura Cress - chocolate - yogurt - red pepper - chili
,
Foodpairing
Source: Foodpairing
Ingrediënts
41,25 g Yoghurt
1,25 g Yoghurt powder
0,62 g Gelatine leaf, pre-soaked
25 g Cream
5 g Icing sugar
12,5 g Bell pepper, roasted
Cayenne pepper
Sakura Cress®
1 Dark chocolate
Preparation method
Mix the yoghurt with the yoghurt powder and stir in the gelatin.
Whip the cream with the sugar.
Fold into the yoghurt.
Stir in the bell pepper brunoise.
Add cayenne pepper to taste.
Allow to set.
Related recipes
Gastronomical masterpieces
Related products
Say yes to the cress