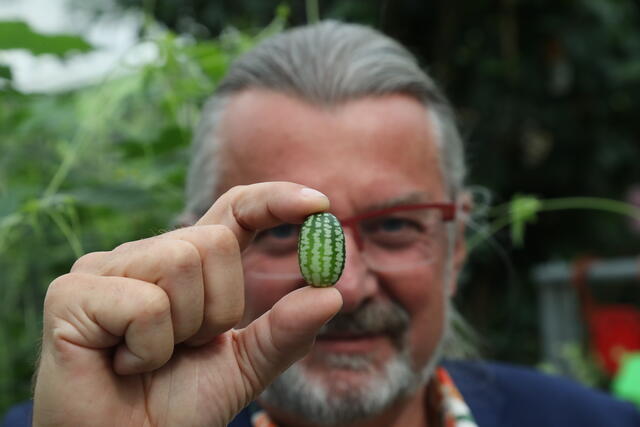 Love for nature
Loving nature is something we are taught. We pass this on to the next generation by setting a good example. In this story, Rob Baan shares the experiences that have grown his love for the plant world.
Like father...
,
Like son
When he was just a little boy, Rob was often taken by his father on walks through the woods or dunes. During those moments he learned which plants were edible and together they hunted for rabbits. Rob's father had survived the Second World War by searching for food in nature. And so, life lessons were passed on to the next generation.
Rob learned to see nature as a friend and he started to love plants. When it was time to choose an edication, his choice initially went to biology, but that was not as hands-on as he had hoped. Hence, he changed his choice and decided to go to an Agricultural degree.
When Rob, during his studies, was accepted as an intern at the seed company Sluis & Groot, all the knowledge he had built up fell into place. He was intrigued by what his colleagues could read from a crop and what mesmerized him most was recognizing diseases in plants. The many variables that influence the health of a plant, such as roots, leaves, soil, location and environmental conditions was astounding to him. Detecting disease was a profession that could only be done by an experienced team of professors, scientists, farmers and gardeners.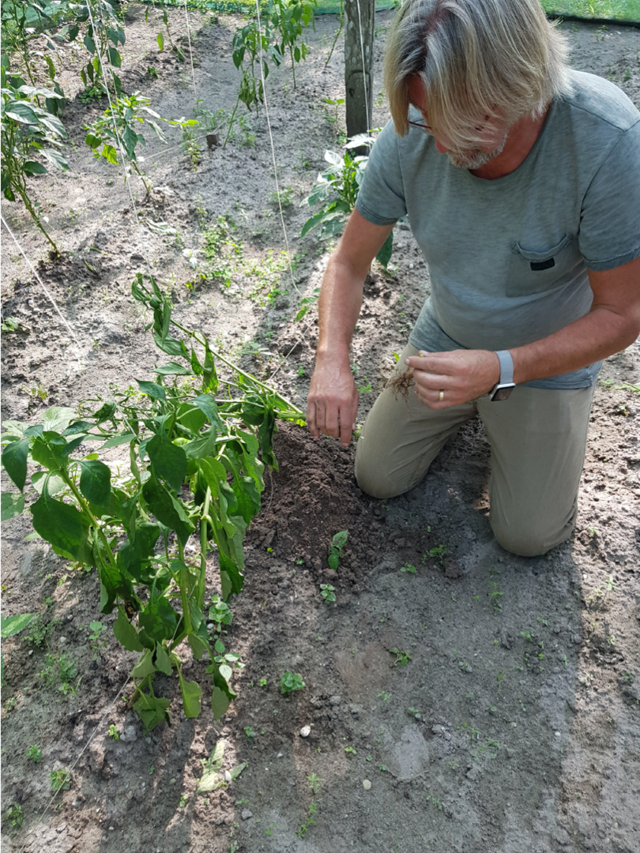 More arugula...
,
More male heirs?
Rob's career in the seed industry continued after graduation. And slowly the moment came when he began to realize how healthy vegetables are for people. And yet nobody in the seed industry seemed to be engaged in researching nutrients in plants. They did use nutrients to prevent or cure diseases in plants, but humans were the missing factor.
It was during his business trips to countries around the world that he was truly converted. "As soon as I left Western Europe and traveled to Turkey and Greece, for example, people started to explain to me why I should eat tomatoes, cabbage and other vegetables. In Arab countries they even said that arugula increased the chance of male heirs." We laughed and asked Rob if he had eaten a lot of arugula, because he himself has three sons and a daughter. "Sure!" He says. "In this example we are talking about arugula, but there are many products with such stories. That fascinated me enormously and it still does. It's amazing that no one is doing anything in that aspect. I have seen it with my own eyes and we can do it at Koppert Cress too."
Preference for seedlings
,
You can always run for president anyway
Rob finds vegetable inspiration in countries all over the world, but South Korea has a special place in his heart. At some point during his career, he had a Korean coach who knew a lot about plants. "My coach told me that after the Korean War, due to bombing, there were almost no trees left. That is why in Korea they mainly eat with steel chopsticks instead of wooden ones. Anyway, the people there survived the war by eating so-called "mountain vegetables"; vegetables that they could find in nature and from which they made kimchi, for example. That has really been the health of Korea. When I came back to the Netherlands we only talked about cucumbers, tomatoes, red cabbage, beans and maybe a few more products. Actually, it was bizarre how little crazy things we had on offer. Nowadays you can get vegetables from the Surinamese, Turkish and Asian supermarkets that we did not know at the time, such as bok choy for example, but still; if you want special products, you still have to go pick them yourself."
At one point Rob had a choice; become president of an Asian seed company or grow seedlings at Gerrit Koppert in Monster. The decision to step into the greenhouse with Gerrit was a logical choice to him. "I saw the opportunity to make my dreams come true. There was no company in the world that was as crazy as Gerrit Koppert. At the time, there was no one who fully focused his company on gastronomy and special plants. Well, that's why many companies are looking at us and the microgreens movement in the world has developed further, but that was certainly not the case at the time."