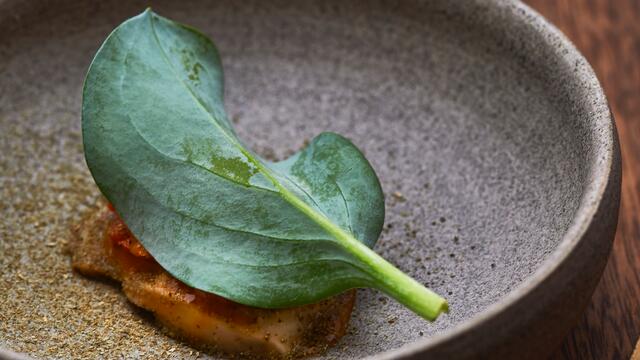 Oyster, carrot
Alex Haupt: "At 101 Gowrie we use the Zeeland flat oysters if available. The salty character and fruitiness, but especially its excellent taste, we love to present to our guests."
Ingredients
caper powder
Oyster Leaves
Zeeland flat oysters
For the dried carrot and granita:
2 large winter carrots
350 g shallot
50 g of ginger
450 g of white wine
5 pcs bay leaf
5 l freshly squeezed carrot juice
10 g orange zest
Method
Cut the oyster meat into 1 cm cubes and reserve them at 2°C. Steam the winter carrots in the oven at 100°C and cut 2 cm slices when they have cooled.
Dry them at 65°C for 6-8 hours, seal them with some granita liquid to dehydrate. For the granita, chop the ginger and shallot and sauté with a small amount of oil.
Cook without colours, deglaze with the white wine and add the bay leaves. Reduce the moisture, add 3 litres of carrot juice, reduce by half and add the remaining juice.
Infuse for 30 minutes, pass through a sieve and make a granita. Serve the ice-cold cubes of oyster on a small plate.
Make small cubes of the dehydrated carrot and spoon on the oyster with the caper powder. Spoon the granita over the oyster and cover with Oyster Leaves.
***

Restaurant 101 Gowrie

Govert Flinckstraat 326HS
1073 CJ Amsterdam
www.101gowrie.com
Recipe: Alex Haupt
Source: Culinaire Saisonnier 94 - Fall 2019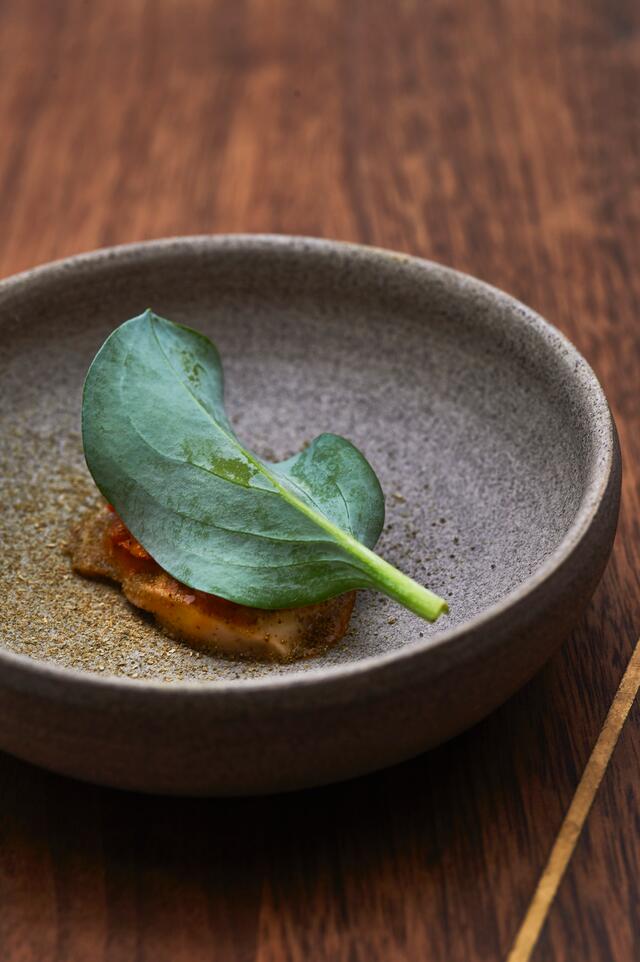 Related recipes
Gastronomical masterpieces
Related products
Say yes to the cress