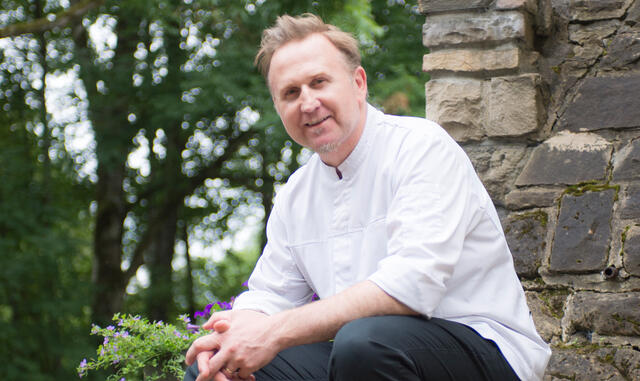 Ma Langue Sourit: Concentration, taste, structure, signature
,
Culinaire Saisonnier
Our Ami Saisonnier Cyril Molard's star restaurant, located just outside Luxembourg City, houses a surprisingly mysterious kitchen with small details.
Cyril Molard
When our editorial team organized a visit to Koppert Cress last June, various Dutch, French and Luxembourg Amis were present. Some even drove a thousand kilometers to be present. Cyril was also present, as his colleagues were very impressed with what they saw and tasted. Although he already worked a lot with cresses, he immediately started working with his new discoveries, with such a result that we rushed to Luxembourg for an interview. The restaurant is located on a main road in a wooded area and is both a stopping place for those who work on business deals and for those who want to look each other romantically in the eye.
Our chef with his proverbial kindness takes his time for us. "Gastronomic Luxembourg," he says, "needs to be heard more. We have great restaurants, but we disappear into anonymity through our own fault. That has to change." We are here today especially for the cresses and they appear to play a major role throughout Luxembourg. "Unlike some colleagues, I don't scatter cresses around. I prefer one cress in one dish, which reflects a specific characteristic. I am concerned with employability and functionality. Convenient are the icons that Koppert Cress places on the packaging, that guide you in the right direction immediately."
Cyrils kitchen is clear, with an obvious signature. Not surprising when you consider that he was the chef of Hotel Le Royal for eight years. We taste a professional who works with the original quality of the ingredients. We taste small acids and although almost everyone works with them nowadays, we also see their own signature here. Concentration, taste and structure is a trinity that you fully experience here. Cyril has an enviable curiosity and never settles for the easy way.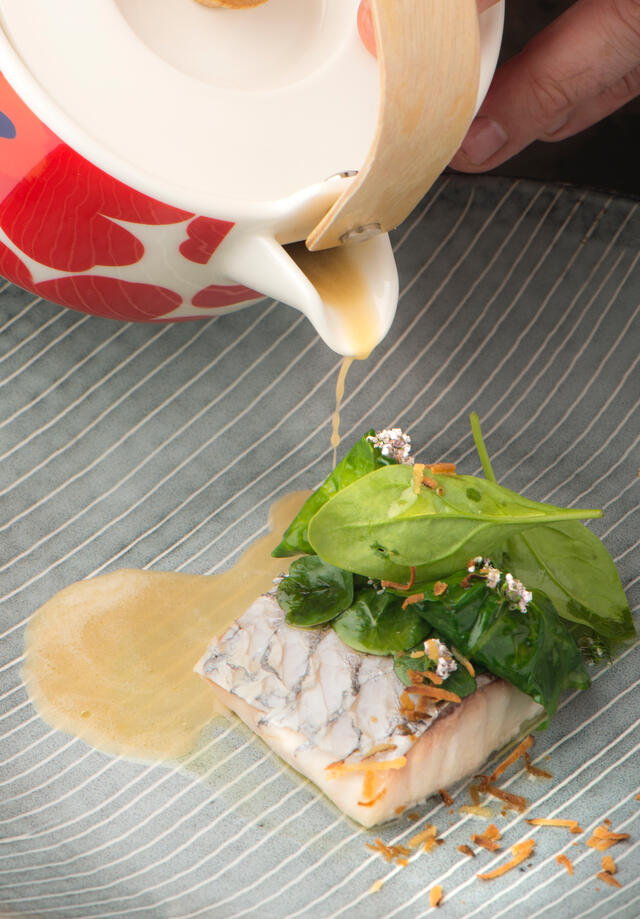 Dimensions
When we talk to Cyril about Koppert Cress products, we notice that he thinks in small dimensions. He creates greatness through the combination of ingredients that are thoughtfully and minimalistically combined, with craftsmanship as the connecting factor. This gives us a sensation that remains subtle and where cresses complete the dishes. Never too much and certainly never too little. The cresses are used as a hydrated component or as part of a ceviche preparation, an approach that we have never seen before, but which again adds a new chapter to the employability.
"I like legible dishes where I focus on the product and only then determine the preparation. The same goes for the cresses. Ten years ago it was careless confetti in many kitchens, the new pine nut, so to speak. But if you concentrate and taste, you will notice that there are all other applications in the seeds, the stem and the flower of the cress that we have to learn to discover. If necessary, you can reduce the use of basic items such as salt and pepper, or even leave them out, so that the pure taste remains. " Cyril is clearly delighted and uses this opportunity to put Luxembourg on the map. "Do you know, for example, that the star presentation of the Benelux does not focus on the Grand Duchy? That pinches and has to change. "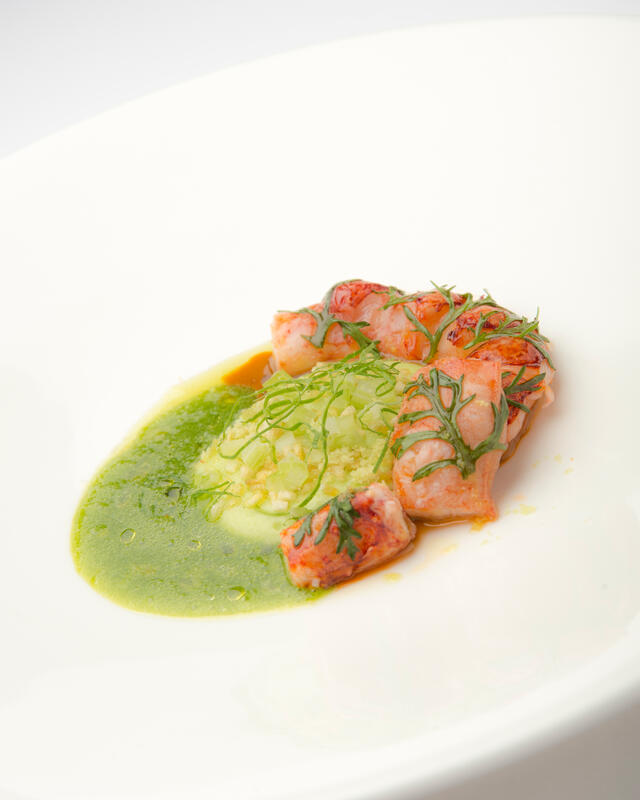 Contact Information
Ma Langue Sourit
1, rue de Remich, Moutfort
T. 00352/263 520 31
www.mls.lu
Source: Culinaire Saisonnier 82 - Fall 2016 (Dutch edition)