Ingredients
4cl Sake 
1cl lemon juice  
1 punnet Daikon Cress
Oyster Leaves (decoration) 
electric vodka drops  
crushed ice 
Method
Liquify 1 punnet of Daikon Cress with the lemon juice. 
In a sake glass, pour the sake and top up with crushed ice. 
Stir in 2 teaspoons of Daikon Cress coulis with mixing spoon. 
Decorate with Daikon Cress and serve with 2 Oyster Leaves with electric vodka drops.
Pairing: Miso black cod with Shiso Purple.
Recipe: Annette Abstoss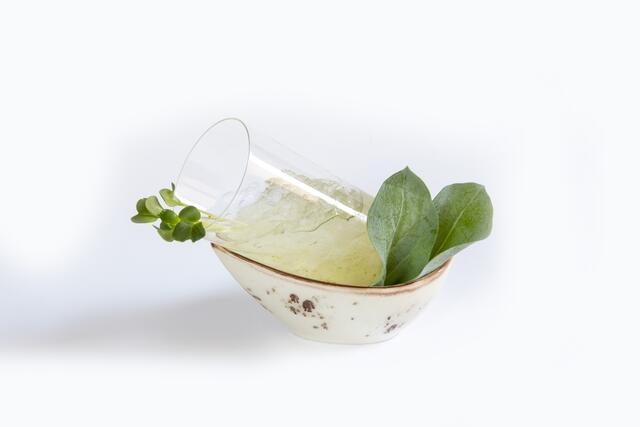 Related recipes
Gastronomical masterpieces
Related products
Say yes to the cress