Ingredients
(For 4 portions)
2 punnets Tahoon Cress
1 kg chestnuts
1 tbsp sea salt
Method
Cross cut the shell of the chestnuts with a small sharp pointy knife. 
Roast the chestnuts in the oven for 25 to 30 minutes at 220℃, until the shell splits. 
Blitz together one punnet of Tahoon Cress with the sea salt. 
Toss the hot chestnuts and the Tahoon Cress salt in a large bowl and serve while hot with the other punnet of the freshly cut Tahoon Cress. 
Enjoy. 
Recipe: Franck Pontais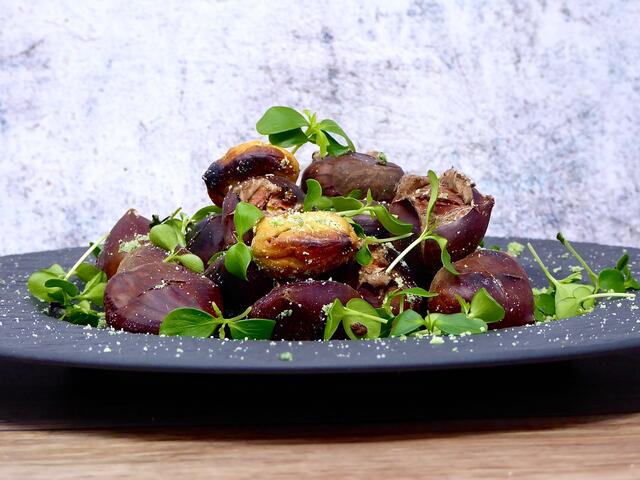 Related recipes
Gastronomical masterpieces
Related products
Say yes to the cress