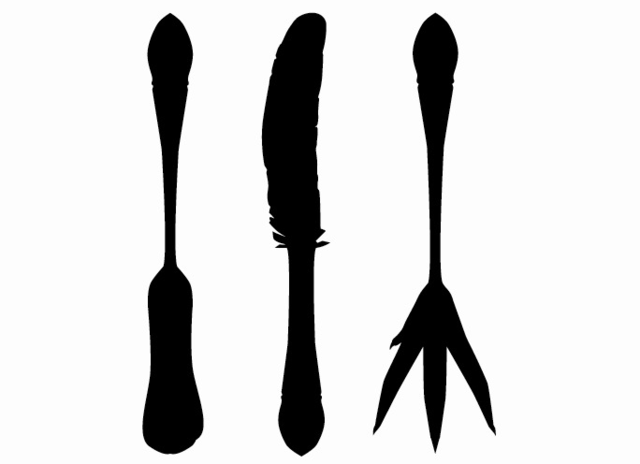 The Fat Duck Experience
Category: Hospitality & Gastronomy
One of the most magnificent chefs, Heston Blumental, is owner of The Fat Duck in Berkshire, UK.
One of the most magnificent chefs, Heston Blumental, is owner of The Fat Duck in Berkshire, UK.  It has three Michelin stars and is number five in the San Pelligrino top 100. Colleagues Bart Leemans and Eric Miete from Koppert Cress had a wonderful opportunity to present some of our most innovative cresses, micro plants and blossoms from our 'secret garden' to the ten members of the developmental team. We've been in contact with Fat Duck's Geoffrey van Melick, also known as "Mr. Koppert" for his enthusiastic use of the fresh cresses and specialties for many months and were delighted to come. 

Arriving at the picturesque village and were greeted by Ivan, an important member of the developmental team. "You're too early, and I'm glad about that.  Please come in," were Ivan's welcoming words as he immediately proceeded to give us a tour of the beautiful old building.  There were many small rooms where for every group, the meals were prepared. We were ushered into a main room, where we were greeted by the head chef, Jonathon Late and the entire  team, who  had worked many hours longer the night before so that they could attend this workshop.  Good-natured Geoffrey, our original contact, presented us a typical Dutch cookie—a caramel filled thin pastry waffle, making us feel at home right away.

The sample material had arrived before we had, and with the addition of some "smuggled" R&D products, allowed us to work together on some extra tests. We began by presenting each cress and plant in depth regarding origin and taste. While tasting, the group was quite still though they broke out spontaneously into lively discussions about the wonderful ways to use them in their creations. Pans suddenly appeared and Jonathon took charge to start the other chefs testing the plants at different temperatures.  The result was amazing combinations of bursts of flavour.  The chefs concentrated specifically on the Ghoa Cress, a citrusy coriander flavour which is one of Chef Heston's special favourites.
We could have gone on for hours, but after an hour and a half, the developmental team needed to start working on serving lunch.  We exchanged numbers and promised to come again for another session. They kindly waved to us as we passed over to the "other side" where we were served a scintillating 14 course meal, recognizing our own Ghoa Cress in the famous "mock turtle soup".  Our Oyster Leaves encased the lamb-cucumber course and our Jasmine Blossom infused the tea which is simultaneously warm and cold while drinking.  
Fat Duck has it all: innovation, friendliness a story behind every course, and wonderful tongue sensations throughout. In short, Koppert Cress has gained a friend in a neighbour country.  Jonathon, the head chef will present some of the products to Chef Blumental soon and we can't wait to hear what he likes best. Below are some photos from our exciting day.
Related articles
Also interesting