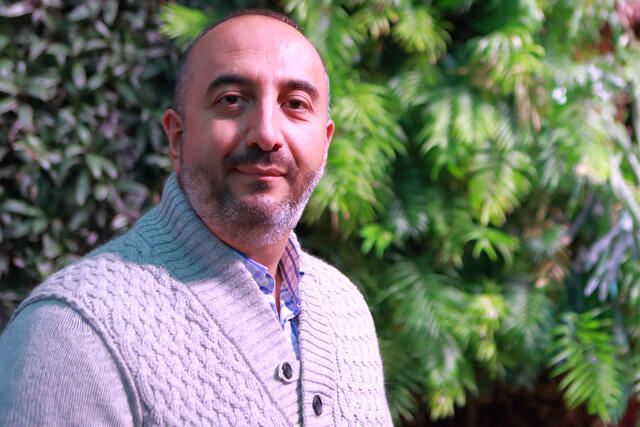 Koppert Cress introduces New Sales Team for the UAE
Paul Da-Costa-Greaves FIH MCGB Culinary Countries Manager for Middle East, Asia, UK & Ireland says it gives me great pleasure to bring on board Nabeil Kadamani.
Nabeil Kadamani who is living in Dubai, born into a family of restaurateurs and being surrounded by the HoReCa food industry F&B was inevitable. Nabeil's Career has brought Entrepreneurial achievements from owning his own restaurants, to overseeing multi-site Operations, Importing and Exporting to supplying the retail and wholesale markets of Dubai and is a firm established grower and resident within the UAE. Originally from Melbourne (Australia), Nabeil has over 30 years' experience and exposure within the F&B industry exploring the Gastronomic treasures of the world.
A HoReCa Trade show in Chicago showcased Guest Speakers and Presenters one being Rob Baan, owner of Koppert Cress. His passion and pride for the brand was infectious and from there Nabeil founded Arabian Wheatgrass. Says Nabeil it gives me enormous pleasure to share Robs vision of 'Let's change the way we look at food'. Paul Da-Costa-Greaves says the Dubai Culinary and Mixology markets are very special as Dubai is looking what London offers to be in the fore front and Nabeil brings these qualities of a Food Service Animal, to help push Paul's agenda in facilitating and correcting the message of Koppert Cress and the story behind the Blue Punnet!
The familiar logo
The familiar logo and the words 'Architecture Aromatique' that appear in italics underneath the business name have been cleverly thought out and designed. Architecture represents the structure of a plant, Aromatique, relating to the plants unique and specific effect of your senses. Whether that be flavour, scent, feel or presentation. Being environmentally conscious, sustainability is critical to Koppert Cress. Much time is given to understanding a new plant before bringing it to the facility.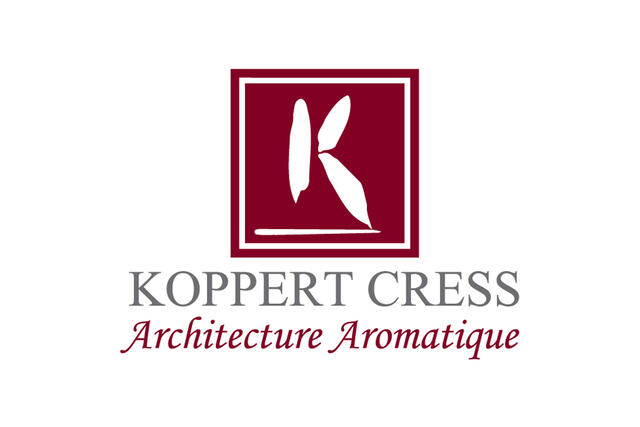 Working with Chefs across the Middle East
Koppert Cress works with chefs and Mixologists alike who 'make a difference'. Chefs who turn their food into an adventure whilst the bartender of sense and taste. Chefs who strive to prepare tasty, attractive, balanced and nutritious dishes share their inspiration and cook with consideration and it gives great pleasure for Nabeil Kadamani to join Paul's team with Franck, Jak, Mark and Huyla.
The team at Koppert Cress will now be on hand within the UAE to inspire you. Together, Koppert Cress, and their customers forge ahead - creating new and exciting flavours and innovative approaches to vegetables, plants and edibles. Koppert Cress are generous with their knowledge, and keen that those representing, or using their products have as firm an understanding of the process as possible.
The team behind Koppert Cress UAE will deliver an intensive study through our Culinary Partners of how to create infusions, powders, syrups, sugars and stocks. Using the microgreens to their full advantage, rather than just picking off leaves and flowers, while at the same time discovering intense flavours and scents that elevate dishes. This knowledge enables chefs to extract the full financial value from each blue punnet, while opening up creative thought.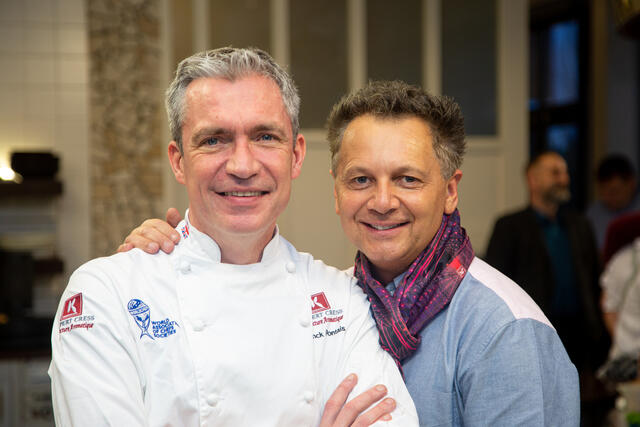 Identifying the real thing
,
Look for our blue punnets
Quality and sustainability is at the core of every product supplied by Koppert Cress. We cultivate our own seeds and will only allow approved customers the opportunity to purchase these. To be considered by Koppert Cress, in purchase their seeds, you must adhere to and respect the values of Rob Baan and his company - this is non-negotiable. By cultivating their own seeds, Koppert Cress are assured of the heritage of each product sold. This translates to live, healthy and vibrant plants arriving in kitchens in optimum health with all qualities and nutrients intact.
Stored properly, the blue punnets can be kept in this condition for a number of days, this the chef can be guaranteed Quality, Clean, Consistency, Availability and Reliability. Koppert Cress will be exhibiting throughout the UAE and Middle East starting off early March at Expo Culinaire and is a Corporate member of the Emirates Culinary Guild. Koppert Cress is available within the UAE from Local Wholesalers and distributed throughout into the Hotels, Restaurants and Cafes. To stock Koppert Cress please contact paul@koppertcress.com.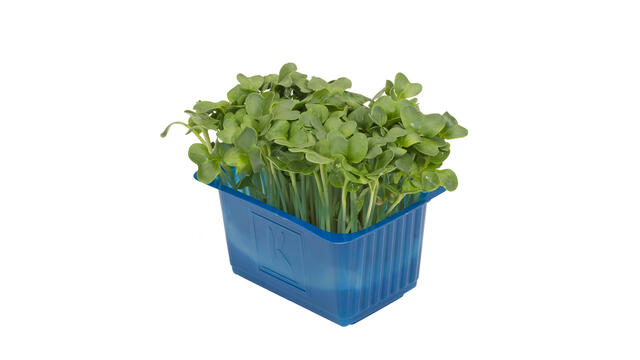 Related articles
Also interesting