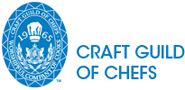 Koppert Cress to work with Craft Guild of Chefs
Category: Hospitality & Gastronomy
Koppert Cress is the world's leading grower in terms of horticulture and microgreens
Koppert Cress is the world's leading grower in terms of horticulture and microgreens. Its history dates back to 1987 and it has now become the market-leading supplier of cresses and micro greens to chefs across the globe. Established in 1965 The Craft Guild of Chefs has developed into the leading Chefs' Association in the UK and has many members worldwide, proving a perfect partner for Koppert Cress.
Craft Guild of Chefs members come from all aspects of the foodservice and hospitality sectors working in a wide variety of positions from students and trainees to top management. No other association boasts such a broad and experienced membership. This is why Koppert Cress is truly delighted to be joining forces with such a revered organisation to educate and train chefs in menu development and the versatility of its micro greens, cresses and their use as an ingredient in the dish as opposed to a garnish.
David Mulcahy, Vice President of The Craft Guild of Chefs and Food Development & Innovation Director, Sodexo UK & Ireland is delighted with the announcement and he says:
"Ongoing education for professional chefs is imperative and menu development can be enhanced by innovative food pairings and cress being used as ingredients as opposed to 'just a garnish'. As both the Vice President of the Craft Guild of Chefs and Director of Food & Development at Sodexo, this is great news all round and I look forward to adding value to chefs' knowledge in micro greens and cresses with Koppert Cress."
Through working with chefs on a global level, it is apparent that there is a lack of education and training in this area and Koppert Cress intends to bridge this knowledge gap; who better to do it than those who understand the qualities, varieties and potential of the many fantastic products grown by the market-leading cress producer.
Paul Da-Costa-Greaves, Koppert Cress UK-UAE Country Manager said:
"Education has always been at the forefront with Koppert Cress. An observation of a complete knowledge gap prompted me to set about forging strategic alliances with industry bodies admired by top chefs. We will offer every Craft Guild member an educational brochure explaining in great depth the difference between Micro Greens and Cress. This document achieves a combination of theory and practical understanding and food pairing combinations".
A hard copy of the new Koppert Cress Microgreens manual is now available throughout the UK, Middle East and UAE.
Well-attended 'Cressperience' taster days showcasing the contents of the new Koppert Cress educational programme are already taking place at various key locations throughout the country. Koppert Cress has received great feedback from the chefs and fresh produce suppliers who have attended so far. It highlights the benefits of using and eating microgreens, flavour profiles, food pairings, as well as recipe suggestions whilst actually tasting the products alongside freshly cooked food to have the 3d experience of how the flavours can change or enhance your menu offering.
An electronic version of the Koppert Cress manual is now available. For further information please contact Paul Da Costa Greaves at paul@koppertcress.com.
Related articles
Also interesting