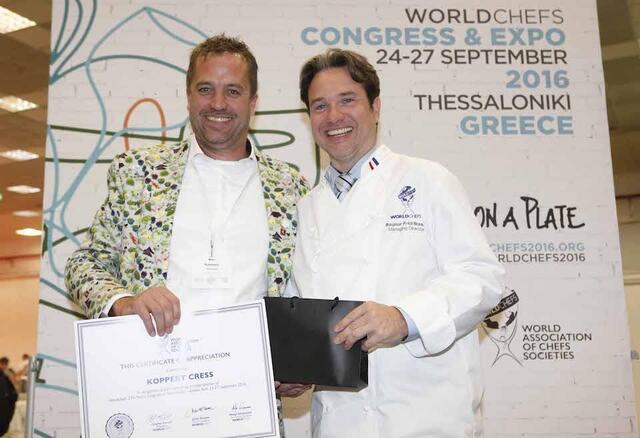 Worldchefs welcomes Koppert Cress as Global Partner
Worldchefs is pleased to announce a partnership with Koppert Cress.
Worldchefs is pleased to announce a partnership with Koppert Cress. The World Association of Chefs' Societies, known as Worldchefs, is a dynamic global network of 110 chef associations worldwide. A leading voice in the hospitality industry, Worldchefs carries 91 years of history since its founding at the Sorbonne by the venerable Auguste Escoffier. Representing a mobilized international membership of culinary professionals, Worldchefs is committed to advancing the profession and leveraging the influence of the chef jacket for the betterment of the industry and humanity at large.
"Koppert Cress is based in a small town in the heart of the Netherlands, but known internationally for their superior products, chosen by our chefs for taste, health benefits and decorative appeal," said Thomas Gugler, Worldchefs President. "We are delighted to bring them on board as a Global Partner."
Koppert Cress products are to be mandatory ingredients in the Global Chefs Challenge Final, taking place in July 2020 as part of Worldchefs Congress & Expo. Chefs selected in rigorous semi-final competitions across the globe will compete in the categories of Global Chefs, Global Pastry Chefs and Global Young Chefs. Early Bird Registration is now open. Register today to catch all the competition action live at www.worldchefscongress.org.
Gerelateerde nieuwsberichten
Ook interessant