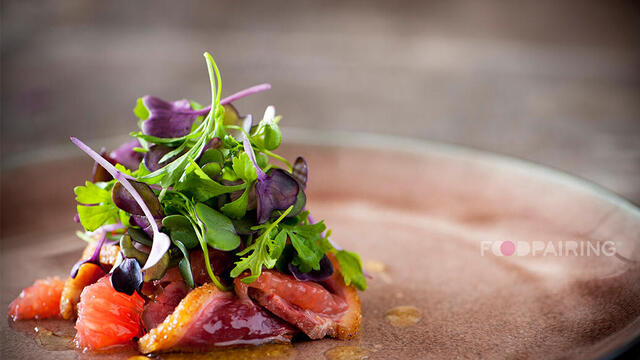 Grapefruit – duck – yuzu – honey salad
The 'Asian Crispy Duck' salad, once enjoyed at the Michelin-starred Hakkasan Restaurant in London, triggered me in combining grapefruit and duck.
Method
Whereas the Crispy Duck Salad of the Hakkasan uses honey-varnished Peking duck, this more simplified salad works with pure baked duck and a honey dressing.
Starting from grapefruit in the Inspiration Tool, baked duck appears as a good match. Sharing their fruity aromas, grapefruit and baked duck form a great flavor pairing.
Yuzu highlights the citrus-floral side of grapefruit and honey deepens the honey-green notes.
Source: Food Pairing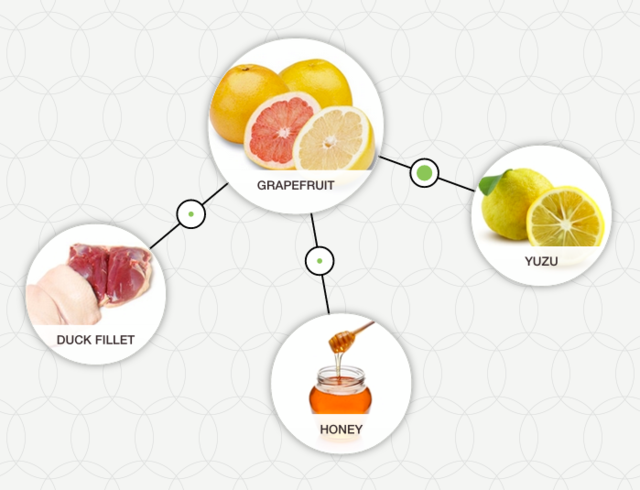 Related recipes
Gastronomical masterpieces
Related products
Say yes to the cress