Ingredients and method
Ingredients
2 Cardamom Leaves
2 Kaffir Lime Leaves
2 Sechuan Buttons
1 spoon Earl Gray tea
2 Sansho Leaves
1 slice ginger
1 licorice
1 star anise
1 pod of Planifolia Black Vanilla
1 slice turmeric
Oat milk
1 espresso
Method
Combine all ingredients with water.
Let 3 liters reduce to 1 liter.
Strain.
Store the extract in desired portions (optionally in ice cube trays in the freezer).
Heat the chai extract.
Pour the chai extract and espresso into a glass.
Froth the oat milk and pour it over the mixture.
Sprinkle with a little bit of Dutch vanilla powder.
Serve.
Recipe: Eric Miete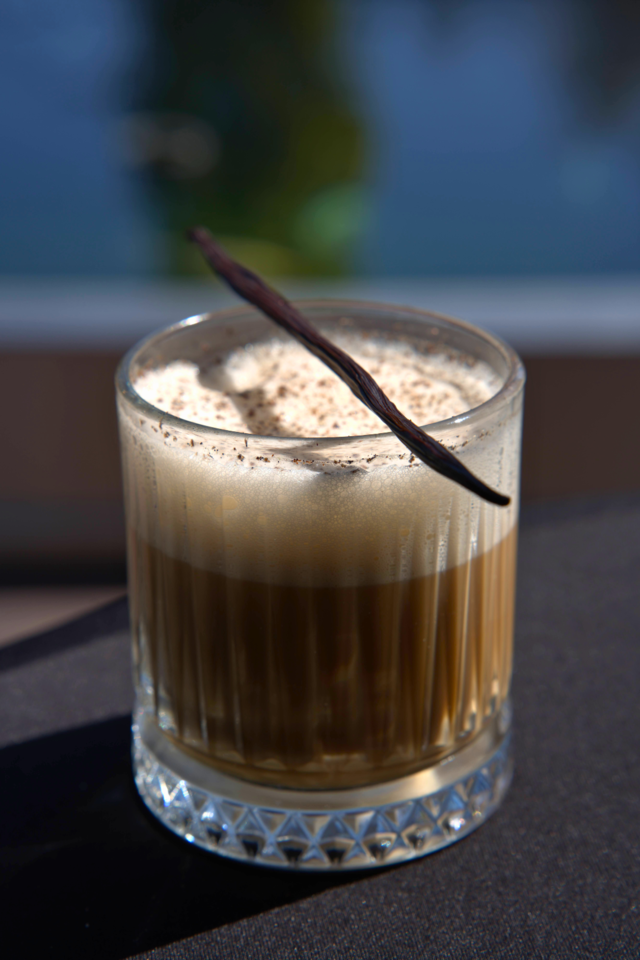 Related recipes
Gastronomical masterpieces
Related products
Say yes to the cress