Ingredients for 550g
50 ml sherry vinegar
20 g muscovado sugar
60 g shallot, finely diced
80 ml porcini garum
2 pods Planifolia Black Vanilla
50 g chive, roughly chopped
20 g bay leaf, roughly chopped
30 g lovage, roughly chopped
60 g parsley, roughly chopped
350 g grapeseed oil
 as needed salt
Method
Bring the sherry vinegar, muscovado sugar and shallot to the boil together and cool back.
Then mix with the porcini garum and the seeds of the two pods Planifolia Black Vanilla. 
Meanwhile, place the chives, bay leaf, lovage and parsley in the thermoblender along with the grapeseed oil and spin at full speed for 7 minutes.
Pass through a coffee filter and allow to cool.
Now mix the sherry vinegar base with the oil and use as a vinaigrette.
Serving suggestions
Delicious in a dish with components of pigeon, truffle, and beetroot.
Goes perfectly with celeriac, duck, and Jerusalem artichoke.
Combines well with components of monkfish, potato, and salsify.
Recept: Gastronomixs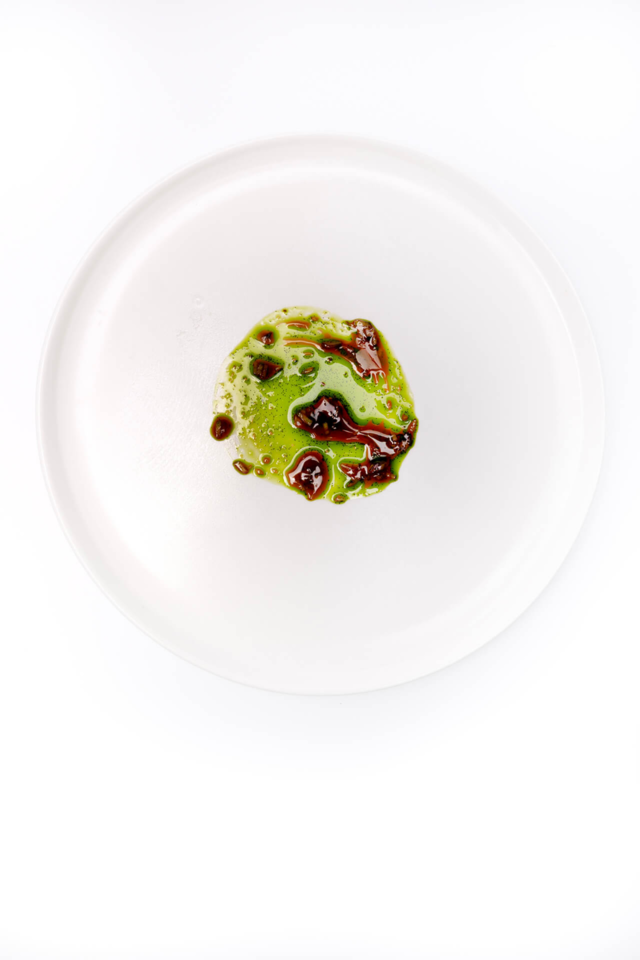 Related recipes
Gastronomical masterpieces
Related products
Say yes to the cress