Ingredients for 750 milliliters
1200 g mirin
2 pods Planifolia Black Vanilla
333 ml fish sauce
Method
Put the mirin on high heat and burn off the alcohol.
In the fire of the mirin, roast the vanilla until smoky and well roasted.
Add the fish sauce to the mirin.
Cut open the Planifolia Black Vanilla pods and scrape out the seeds.
Add the seeds and pod to the mirin mixture, stir well.
Pour into a container that fits into a food dehydrator.
Dry at 60°C for 6-8 hours to a syrupy glaze. Each dehydrator is different, so keep a close eye on it.
Serving suggestions
Delicious as a component in a dish with grapefruit, lime, and lobster.
Goes well with salmon, rice, and avocado.
Perfect with scallops, hazelnut, and cauliflower.
Recept: Gastronomixs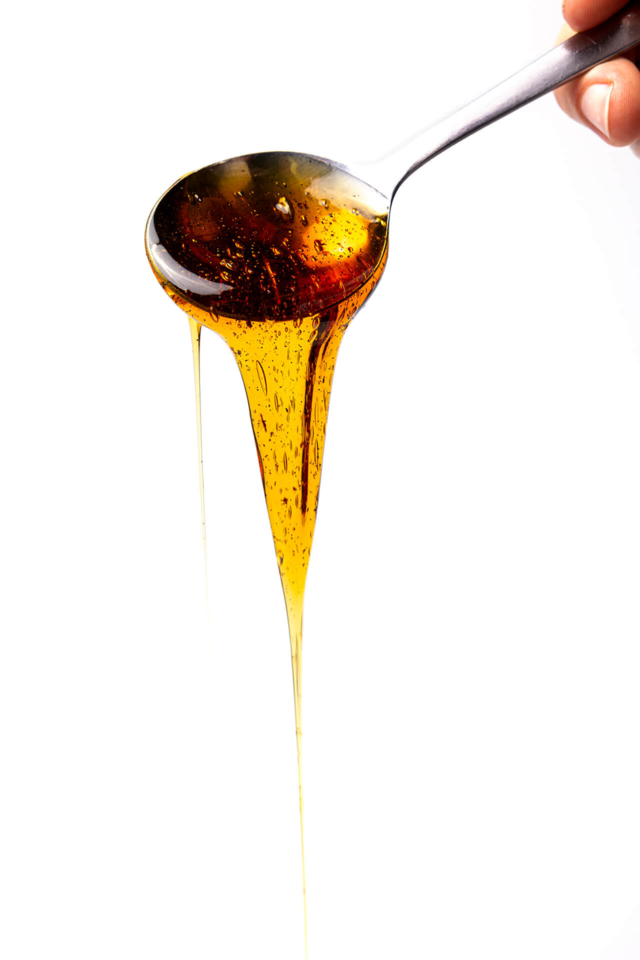 Related recipes
Gastronomical masterpieces
Related products
Say yes to the cress