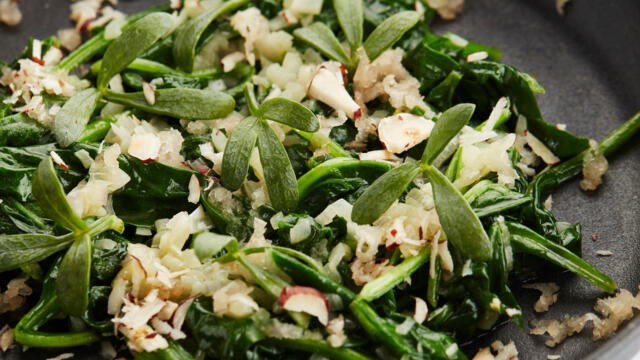 Braised N-Z spinach with shallot, garlic and butter
,
Shredded Jerusalem artichoke, Sea Fennel and hazelnuts
Ingredients
(For 4 persons)
200 gr. fresh New Zealand spinach
2 shallots
2 cloves of garlic
15 gr. butter
black pepper from the mill
mace
sea salt
Garnishes:
1 Jerusalem artichoke
20 g Sea Fennel (is the rosemary of the sea)
12 hazelnuts
Method
Spinach:
Finely chop the shallots and garlic.
Melt the butter and sauté the shallots and garlic until translucent.
Add the washed spinach and let it shrink.
Season with ground black pepper, a little mace powder and sea salt.
Garnishes:
Steam the Sea Fennel for 3 minutes.
Coarsely chop the hazelnuts.
Grate the peeled Jerusalem artichoke.
Divide the garnishes over the spinach.
TIP! This fleshy New Zealand spinach can of course simply be replaced by the classic European spinach. The preparation will be equally tasty & good looking!
Recipe: Frank Fol - The Vegetables Chef®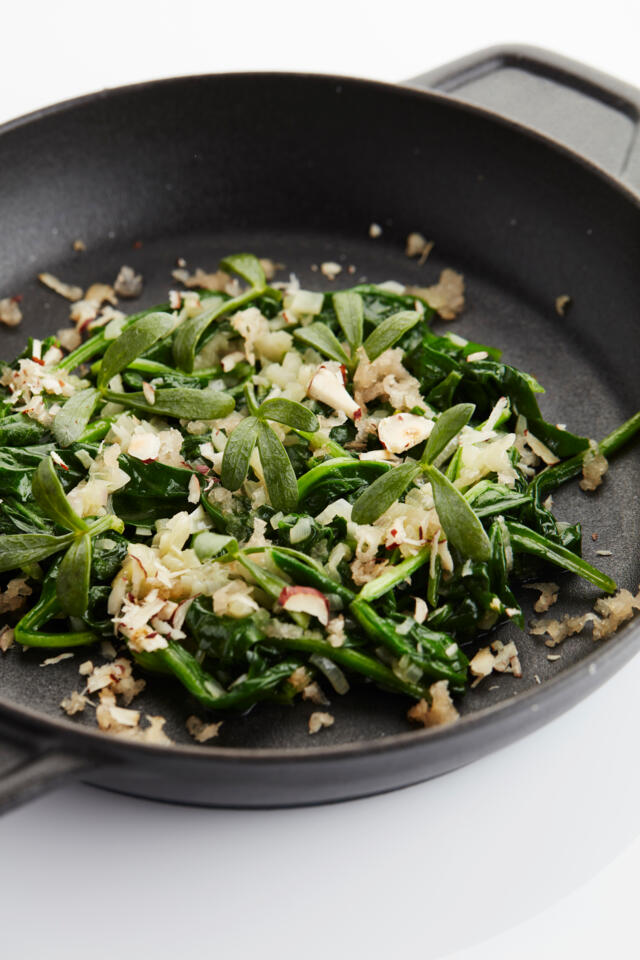 Related recipes
Gastronomical masterpieces
Related products
Say yes to the cress