Ingredients
400g coconut milk, 19% v
304g water
115g granulated sugar
20g sorbitol
50g dextrose monohydrate
35g maltodextrin, 18th
30g inulin
5g binder, warm (for ice cream)
40g grated coconut
1g fine salt
Method
Put the water in a pan or in the thermoblender.
Mix all dry substances separately in a bowl.
Start heating the water while stirring and add the powders around 40°C.
Pasteurize to 85°C and then cool quickly.
In the meantime, lightly toast the coconut shavings in a pan.
Add coconut milk and coconut shavings at around 50°C while cooling.
Blend briefly with the immersion blender and after at least 6 hours of maturation, turn into ice cream in the ice cream maker.
Recipe: Hidde de Brabander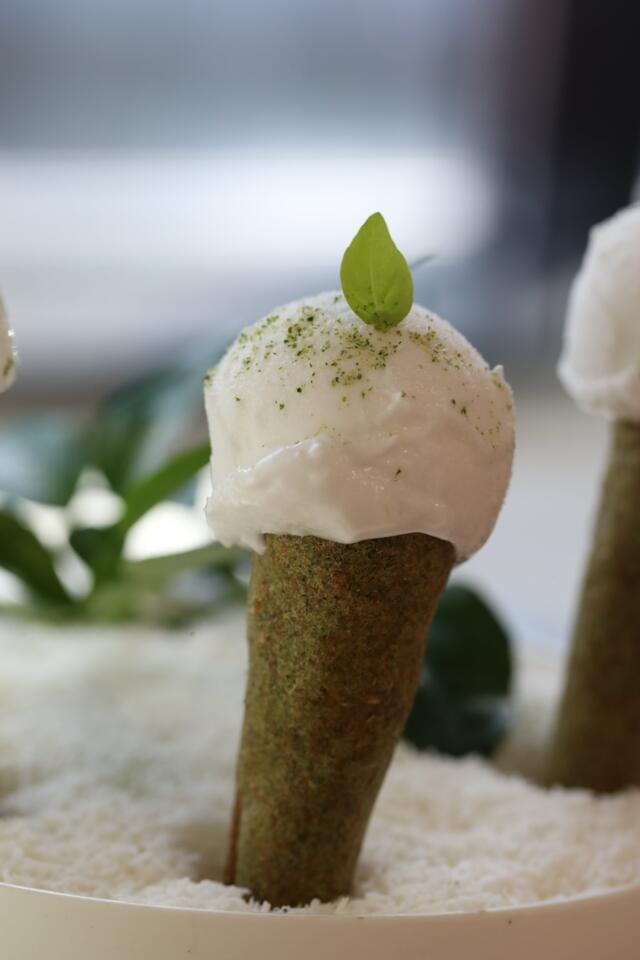 Related recipes
Gastronomical masterpieces
Related products
Say yes to the cress