Lime & Leaves
Ingredients:
40ml Loopuyt dry gin 
30ml Shiso Leaves / Kaffir Lime Leaves syrup 
10ml lime juice 
70ml Loopuyt ginger beer 
Garnish: 
Kaffir Lime Leaves 
Shiso Leaves Green 
Method: 
Add all ingredients together. 
Put these in a shaker.
Fill the shaker completely with ice cubes. 
Shake the contents for about 12 seconds. 
Pour the contents into the glass through a fine sieve.
Top the glass with the gingerbeer. 
Garnish. 
Recipe: Marie-Louise Staal (Loopuyt)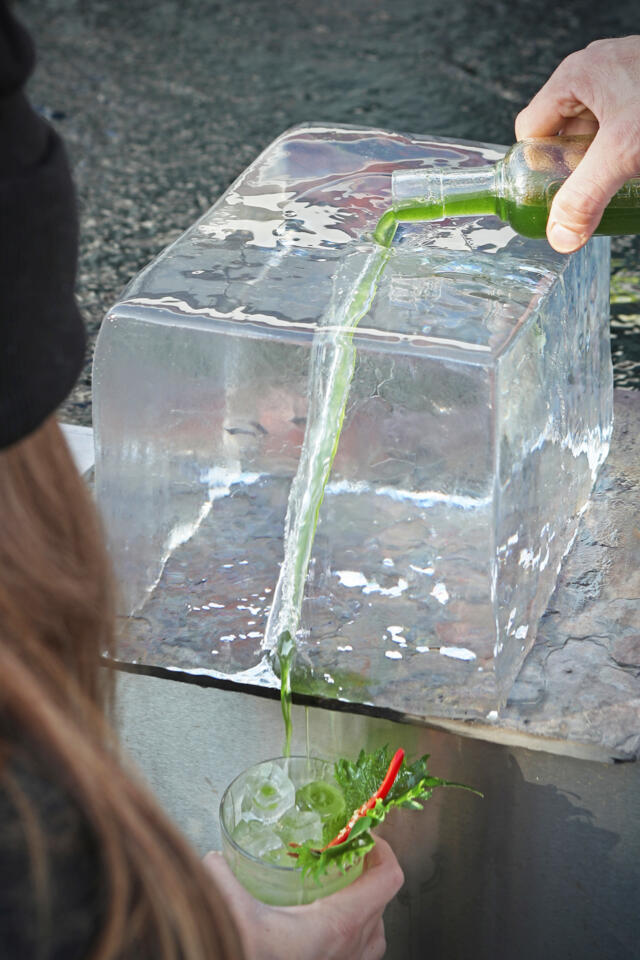 Related recipes
Gastronomical masterpieces
Related products
Say yes to the cress