Ingredients, equipment and method
Ingredients 
½ tsp Algae Powder Gold
2 egg whites
Organic sunflower oil (spray)
Equipment
Method
Separate the egg white from the egg yolk.
Mix the egg white with Algae Powder Gold, using the hand mixer.
Spray oil in a pan and let it heat up.
Pour the egg white mix in the pan.
Cook the omelette for 2 to 4 minutes.
Dish up and Sprinkle Algae Powder Gold over the omelette.
Place the Egg Yolk (recipe) on top of the omelette.
Recipe: Franck Pontais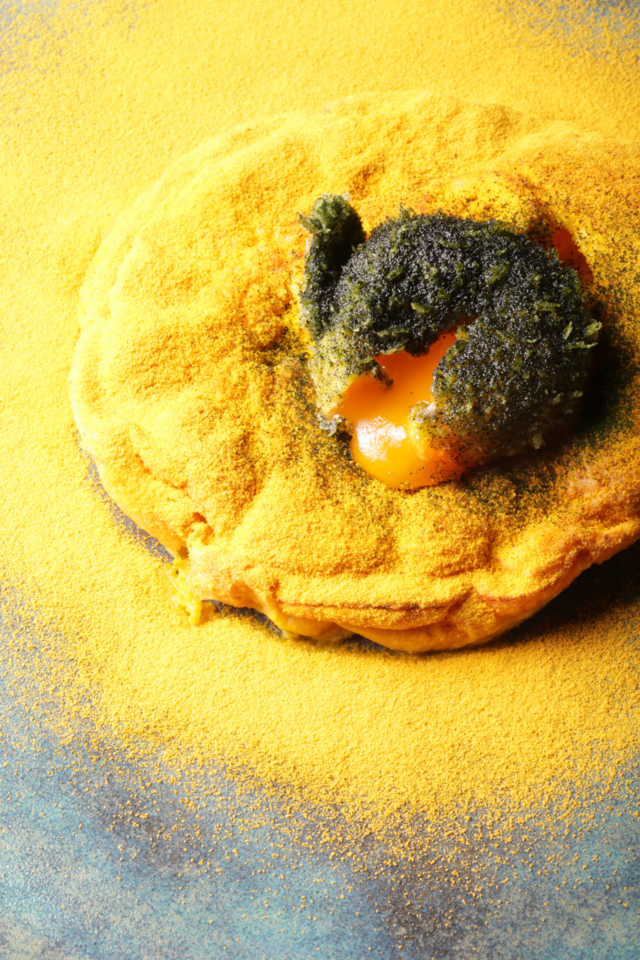 Related recipes
Gastronomical masterpieces
Related products
Say yes to the cress