Ingredients
(For 4 portions)
3 punnets Limon Cress
420gr peach in syrup (tin)
80gr unsalted butter
150gr flour
225gr caster sugar
½ tsp baking powder
225ml mlik
icing sugar for dusting
Method
Dice and divide the butter at the bottom of the 4 skillet dish (or ramequin) and place into a medium hot oven until the butter is melted. 
Meanwhile, mix the flour, baking powder, caster sugar and 2 punnets of freshly cut Limon Cress. 
Make a wheel in the bowl and pour the milk in, whisk until the batter is nice and smooth. 
Remove the skillet from the oven and divide the batter on top of the melted butter. 
Drain the peach and keep half of the juice. 
Divide and add the pieces of peach on top of the batter and add some of the juice. 
Put back in the oven and bake at 180℃ for 20 to 25 minutes. 
Dust with the icing sugar and serve warm with the remaining of the Limon Cress. 
Recipe: Franck Pontais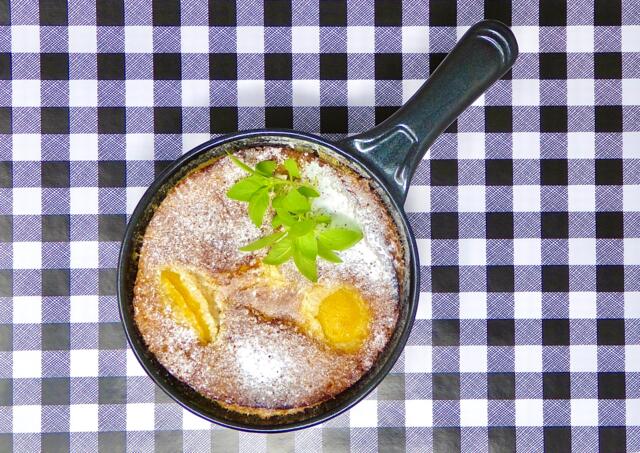 Related recipes
Gastronomical masterpieces
Related products
Say yes to the cress