Ingredients
For 4 portions
2 punnets Atsina Cress
750gr radishes
200gr sweet sprouting cauliflower
1 clove finely diced garlic
25gr butter
1 tbsp olive oil
100ml vegetable stock
season to taste
Method
Wash the radish under cold water and reserve 2 to 3 large ones to slice and bake in the oven. 
Pour the olive oil and butter in a thick saucepan and put on a medium heat. 
Add the radishes into the pan and cook "sautéed", stirring time to time for 3 to 4 minutes. 
Add the vegetable stock to the pan with the crushed garlic and cook covered for an extra 5 minutes. Season to taste. 
Take out the radish and cook the sprouting cauliflower in the remaining stock from the pan. 
Serve immediately with the Atsina Cress and the baked slice of radish. 
Recipe: Franck Pontais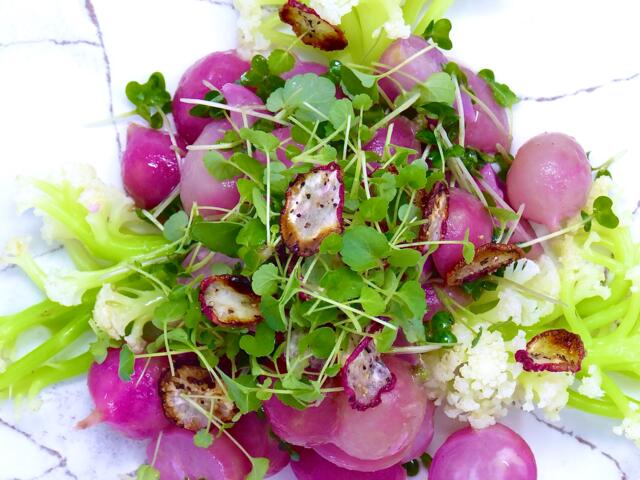 Related recipes
Gastronomical masterpieces
Related products
Say yes to the cress