Ingredients and method
Baking shape 10x30 (without preheating)
100g BIO rye flour type 1150
300g organic wholemeal spelled flour
100g organic wheat flour type 405
1/2 teaspoon of roasted coriander seeds
1/2 teaspoon caraway seeds
3 tbsp organic spelled flakes tender
1tbsp sunflower seeds
Mix the seeds and spelled flakes, add to the mixing bowl together with the same rights.
500ml water (40 degrees)
3 level teaspoons of sea salt
1 tablespoon of sugar
10 Shiso Leaves Green (or alternatively 2 cups Tahoon Cress for Tahoon bread)
1 teaspoon vinegar essence 25%
Mix vigorously.
1 cup of fresh yeast 42g.
Stir in with a spoon. Add to the flour mixture and stir well. Line the mould with baking paper. 
Oven settings:
Upper and lower heat.
200°C.
65 minutes in the middle rail.
Do not preheat the oven!
Start baking immediately!
Shelf life: When wrapped and refrigerated is 1 week. It is perfect for baking and toasting. 
Preparation time: 10 minutes
Baking: 65 minutes
Allergens: lactose-free. Contains gluten (wheat)
Recipe: Marcel Thiele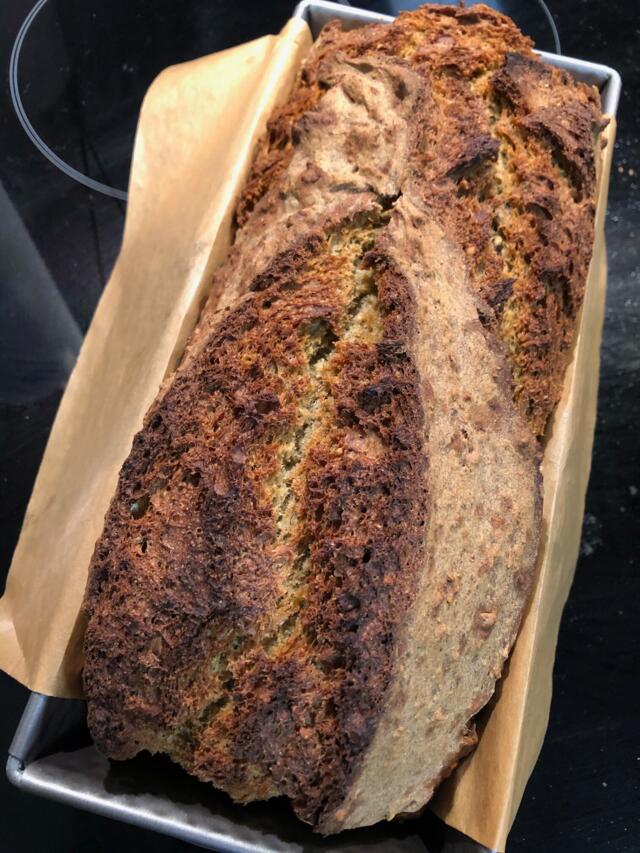 Related recipes
Gastronomical masterpieces
Related products
Say yes to the cress