Tahoon Butter with dried Tahoon flakes
Source: Franck Pontais
Compound butter packing a strong punch of umami!
Ingredients
250g unsalted butter 
3 punnets Tahoon® Cress
175ml grapeseed oil
Good pinch of Maldon salt
Method
Ensure butter is at room temperature. 
Using a high-speed blender, blend the Tahoon® Cress with the oil for about 1 minute or until the container of the machine becomes warm. You must create an emulsion - Strain through a coffee filter.
Leave to pass gently until you are left with just pulp in the filter. Retain the oil for dressing other dishes or for cooking with. 
Take ¾ of the Tahoon Pulp and whisk gently into the softened butter. Keep in the fridge until set.
For the Tahoon flakes. Wrap a dehydrator tray with clingfilm. Spread the remaining pulp evenly on to the tray and dry for a minimum of 3 hours at 55°C.
Recipe: Franck Pontais
Source: Staff Canteen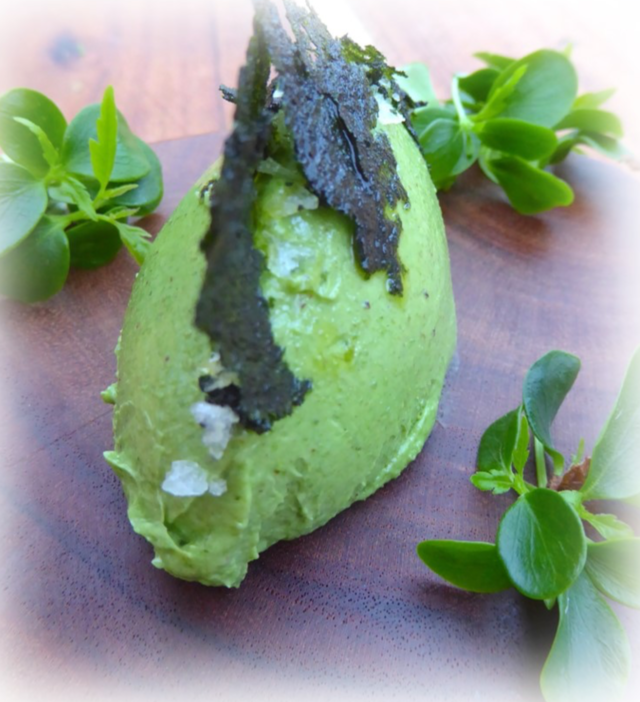 Related recipes
Gastronomical masterpieces
Related products
Say yes to the cress