Ingredients and method
Ingredients
Sweet Peeper
Celeriac
Green and purple cauliflower
Colored carrots
Red parsnip
Planifolia Black Vanilla
Butter
Salt
Method
Roast the celeriac.
Puree it with butter, salt, and Planifolia Black Vanilla powder.
Pipe the celeriac puree onto the plate in a beautiful circular shape.
Arrange blanched carrots, red parsnip, and cauliflower florets on top of the puree.
Garnish with chips made of red parsnip.
Finish with Sweet Peeper for a unique flavor twist!
Recipe: Eric Miete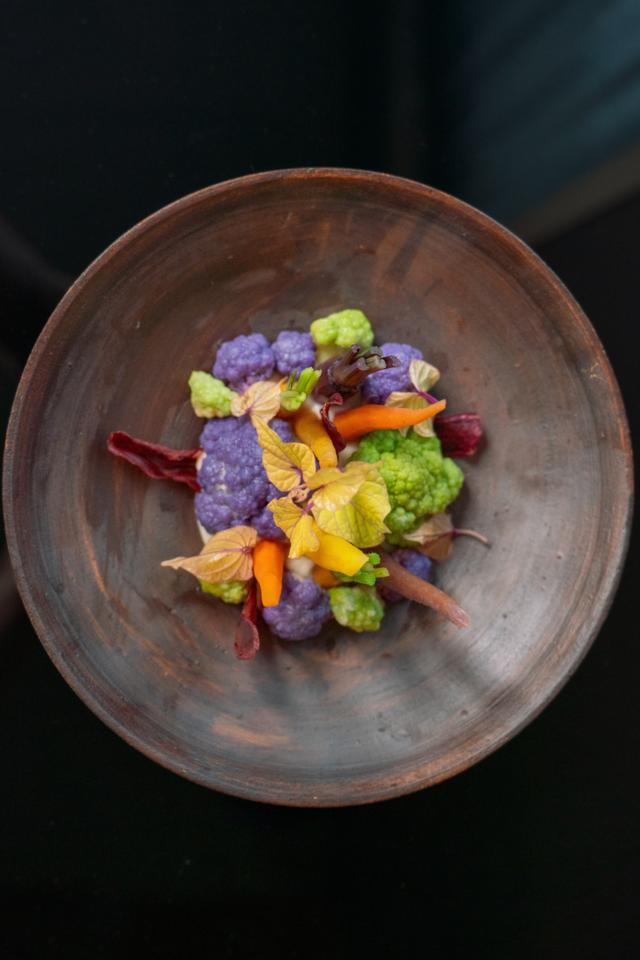 Related recipes
Gastronomical masterpieces
Related products
Say yes to the cress