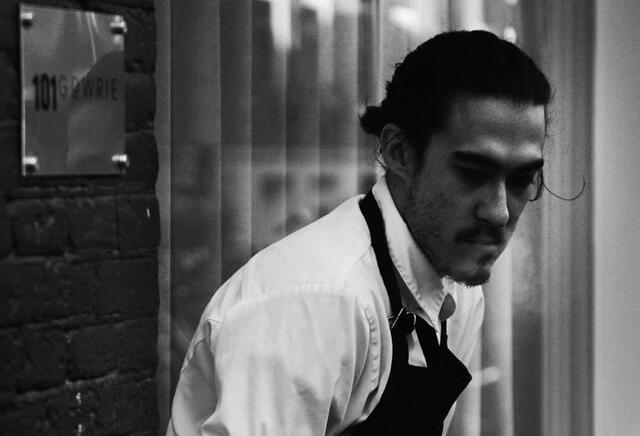 Cress, invisible power
,
Culinaire Saisonnier
It is a special place in De Pijp, 101 Gowrie. Not because of the appearance of the restaurant, but by what happens inside the moment you open the door and take a seat in the restaurant.
Alex Haupt
We meet a cheerful Alex Haupt, chef and owner of the Amsterdam hotspot 101 Gowrie. The space sober, the kitchen small, but with great deeds and flavors on the plate. We became curious about this chef because he was completely unknown, who played a role in one of the Netflix series: Chefs Table. Who was this young chef?
The child of a German father and a Japanese mother, Alex spent part of his very young life in Tokyo before the family moved to Sydney, Australia. He knew early on that he didn't want to spend too long in the school desks because he was made to do something with his hands, to be creative and to express himself. From the age of 15 he therefore worked in the weekends at his family's café and became a barista. He was 17 years old when he decided not to continue studying and to continue in gastronomy. But how do you break this to your parents.
Alex: "My father was a proud man who had very strong principles. He worked in gastronomy as a chef all his life and was a great chef. Not in restaurants, but mainly as a chef in the catering business. Imagine, during the last Olympic Games in Australia, he was responsible for the total catering. "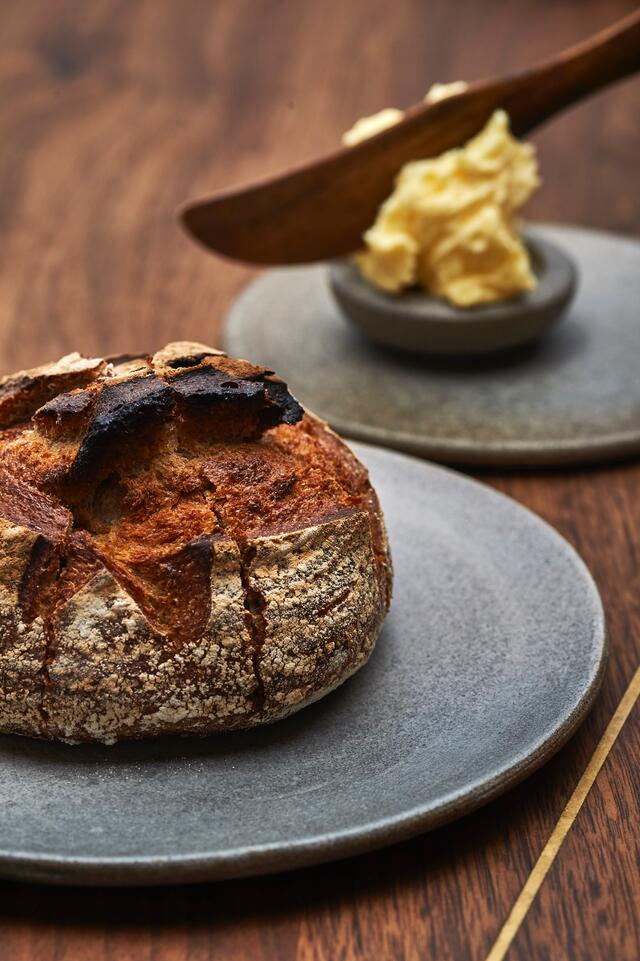 He was upset
"He therefore was upset that I did not want to continue studying, because he wished for a better and easier life for me than that of a chef. We came to an agreement. I would continue working in the family business for a year. If I didn't like it I would still be able to go to university. Otherwise I could continue in what I thought I would like to do."
The year passed and Alex's thoughts had not changed, he went on to do a chef's training.
"The system is the same as in the Netherlands. An education lasts 3 years in which you work in a restaurant for 4 days and spend 1 day at school. At the time I worked in several restaurants in Sydney, where Est restaurant left the largest impression."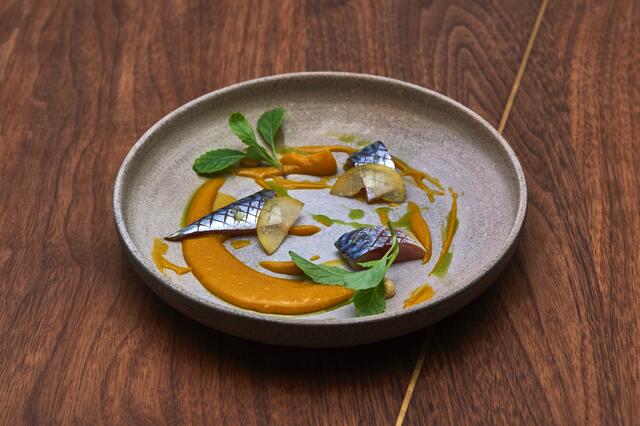 I wanted to continue
"I wanted to go deeper into the trade, and sat down at the table with my father. After all, he could share his worldly wisdom. His advice was clear." If this is what you really want, you have to leave Australia. " I ended up in London in a tiny room with a job at Dinner at Heston. I stayed there for three years until love brought me to Amsterdam. "
All his savings were used for the move, and his relationship ended three weeks after arrival. Now he wanted to go home, he was done with it and broke, and called his father to take him to Sydney. The answer was clear, if he really wanted to go home, he had to earn the money himself.
In the years that followed, the idea of ​​wanting to go home faded. Amsterdam as a city suited him. The mundane of a metropolis, but still orderly. He worked at the Hofstad Brasserie of the Excelsior Hotel before eventually ending up with Ron Blaauw in Rons Bistro and later as chef in the Asian form of this concept. Meanwhile, his love for the trade caught up with him again, the urge for independence grew.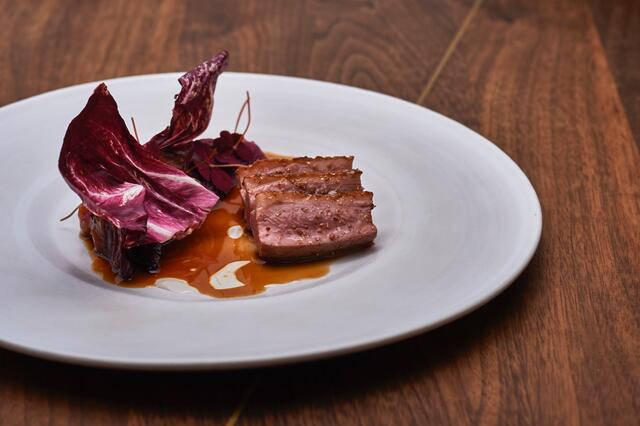 No unnecessary frills
Last year the time came. Licenses in Amsterdam for your own restaurant have become a kind of rarity, so an existing business had to be taken over. It became 101 Gowrie in Oud Zuid. The walls were stripped and rebuilt by hand and the adventure could begin. Alex: "In the beginning we tried to get a foothold through a concept. We called ourselves the restaurant with a New Dutch Cuisine. There was nothing sexy about it and it was a difficult month.
"I asked myself what I really wanted. You spend so much time on your profession that I wanted to have fun in the first place, for myself and for the people around me. A relaxed environment where I could be creative and could show my personality."
The principles stayed. We still try to use products from the Netherlands where possible and process them in a sober kitchen that bursts with flavor. Sometimes elegant and understated, and sometimes flaming and fiery. Stubborn product choices are part of this. I love Japanese cuisine, of course it is because of my roots. But what I particularly like is its simplicity and purity. That's how my kitchen is. Without frills, but always cooked focused only on the essentials. The Koppert Cress Cresses are an excellent match.
As you know I don't like to use it carelessly. The taste is so intense that I don't want to use those flavors as a garnish, but as an ingredient. I am concerned with functionality and not with the decorative part. I also wanted to show my personality in the dishes for this interview. So the Cresses are there, but you don't always see them.
Mystically stroking the pallet by using the Cresses in this way gives me a kick, a satisfaction that shows what I do it all for."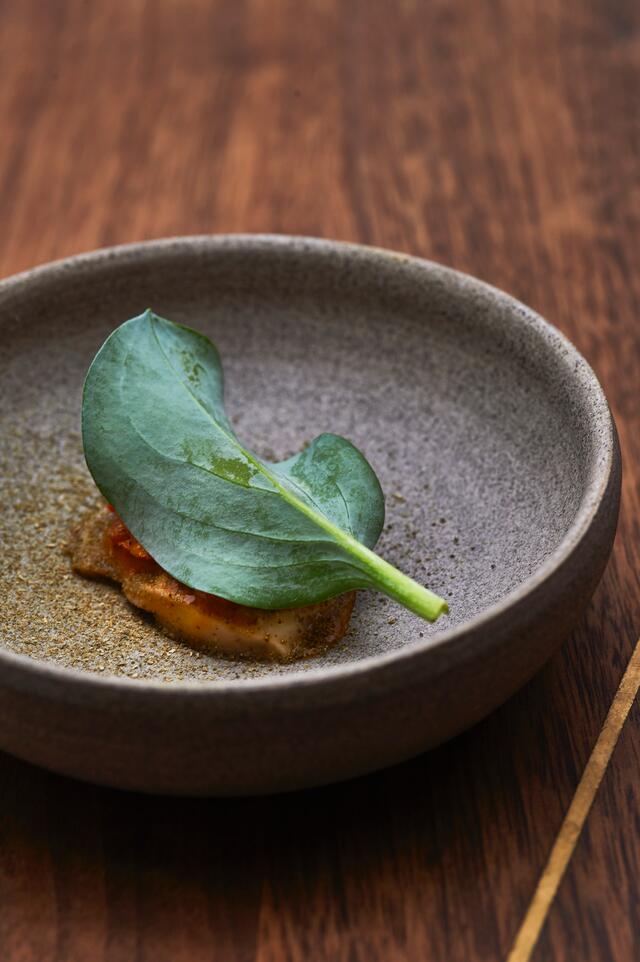 Contact Information
Restaurant 101 Gowrie
Govert Flinckstraat 326HS
1073 CJ Amsterdam
www.101gowrie.com
Source: Culinaire Saisonnier 94 - Fall 2019 (Dutch Edition)