A Russian culinary stronghold just across the border
,
Culinaire Saisonnier
Just across the border at Roermond in Heinsberg we find the Burgstuben Residenz, the domain of Alexander Wulf.
The Burgstuben Residenz
Just across the border at Roermond in Heinsberg we find the Burgstuben Residenz, the domain of Alexander Wulf. The business consists of two parts, separated by a bar in the middle. The brasserie is located at the front and the star restaurant St. Jacques at the rear. The star also makes Alexander the only Russian star chef in the world. That, of course, arouses our interest. Would he know the Koppert Cress products?
We immediately receive an answer to our question because this chef is eager to dive into the kitchen with us and get started with the cresses. He blocked the lunch reservations to give us all the time we need.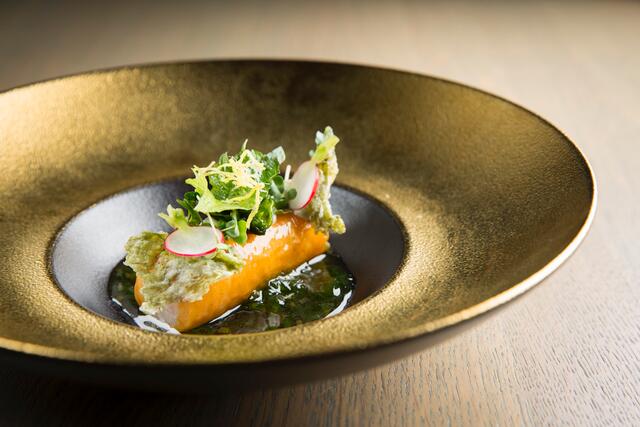 Alexander Wulf
Alexander was born in Siberia, a German mother and a Russian father formed his personality. Poverty caused him to flee to Germany with his brother and mother at the age of nine, via Kazakhstan. Father and mother were now divorced because Dad drank more than the family bargained for. Once they arrived in Germany, they stayed in shelter camps for a while and after a year they could move in to their first one-room apartment. It was a positive step forward. Alexander learned the German language quickly, which enabled him to enroll with peers at his own level. In Siberia, the family had been completely self-sufficient with some chickens, a pig, a cow and a vegetable garden. There lies the culinary memories that the chef is now trying to translate in St. Jacques into modern dishes without denying his origin.
As an exemplary student, he was able to enter the Realschule, which meant that he did not lose motivation like many of his friends. He dutifully helped his older brother in the retirement home at a young age and ended up as a kitchen assistant for the chef there. Alexander turned out to be a natural talent and just as soon as he had mastered the German language, he proved to be able to do it behind the stove. He continued to develop through television programs. He followed all cooking programs to copy the recipes at home with his mother. That feeling of happiness always stayed with him, Alexander's career path was determined.
He did his first internship at Haus Wilms in Effeld, purely for pleasure. However, the first three months were hard and he sometimes doubted whether he would continue with this. He hardly saw his friends and family at that time. Eventually he went to the cookery school and completed several internships, including in Austria at Gasthof Krönele in Lustenau. There he discovered that he still had a lot to learn and doubted whether he should continue. He lay in bed at night wailing and crying. Until he picked himself up and decided to work even harder.
After three months he became the sous-chef there. A year later, however, the challenge was over and he returned to the place where he had grown up: he got a job as chef de partie in the Burgstuben Residenz. After two months he became sous-chef and stayed there for another seven years. He then worked for big names such as Joachim Wissler, Hans Steiner and Dieter Müller. In the meantime he became a father and there had to be more balance in his life. That came via a phone call from Castle Altembrouck, where he had been chef for three years. Then there was a call from the Burgstuben Residenz. Whether he wanted to become a chef there. In 2016 he became the owner of it together with a partner.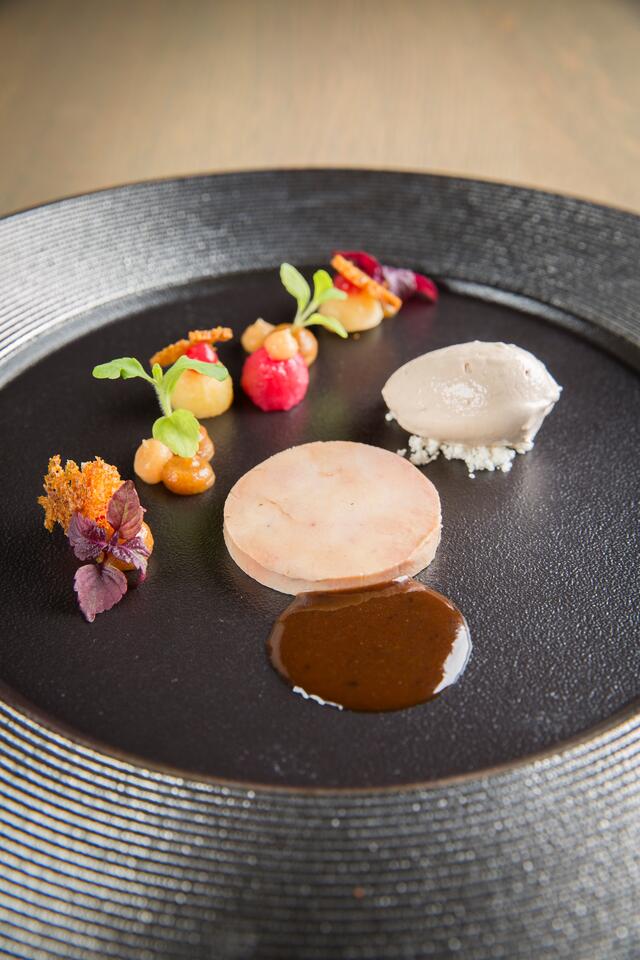 Conscious choices
Having your own business means conscious choices of ingredients.
"We are easily accessible due to the new motorway, but it remains a small community around us. Very busy days alternate with extremely quiet times, so we have to make conscious choices. I have to listen carefully to my guests and cannot cook everything I would like. I would like to let my Russian roots excel more, but my guests don't understand that yet. That is why we color our dishes internationally and also add oriental touches. I am always looking for a natural way to replace salt and pepper, using soy sauce and miso. But the cresses with their intense flavors can also be used in this way. In addition to the flavor component in the preparations, the cresses are also extremely suitable as a seasoning. Those are two different ways of thinking and I would like to urge chefs to handle them carefully."
His Russian background can be found in his way of working, which means that the seasons fade for some products.
"We lived in Siberia from the products from my grandmother's vegetable garden. We grew those products to eat during winter. That's what we do here at St. Jacques with those childhood memories. I think that's important. It makes me melancholic and then I am at my best. The guests appreciate that in this way and we hope that we can remain an established order in the region."
Koppert Cress
This is done in small steps, because eighty percent of his clients are regular guests from the area. Working with a local farmer's wife with a vegetable garden planted at his request brings him closer to his ultimate goal: a modern global kitchen with Russian touches. How do the products of Koppert Cress fit in there?
"For a long time, I must confess, we used the cresses purely as decoration because we did not have the knowledge. However, we started to delve into the flavors and then a new world opened up for us. Depending on whether we want to color dishes, we also use the cresses in our dishes in a unique way. Sometimes spicy, sometimes fresh, sometimes filming. It remains a journey of discovery, because the intensity of the flavors also changes the taste of the ingredient you use it with. This does create tension and necessitates the need to make the right choices. Koppert Cress cresses are now indispensable in our kitchen."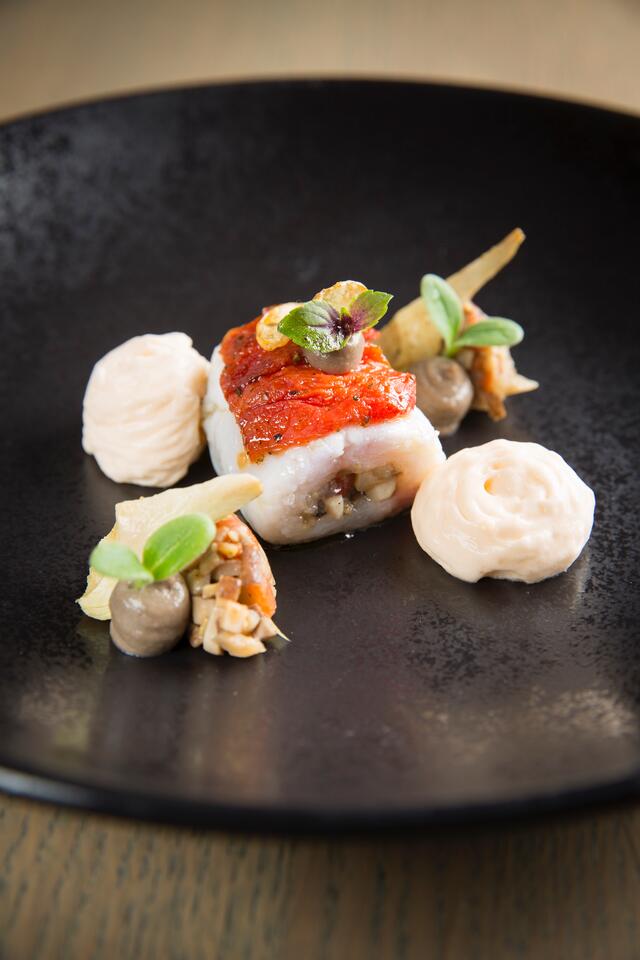 Contact Information
Restaurant St. Jacques

Feldstrasse 50, Heinsburg, Duitsland
Tel 0049/2453 306 980
www.burgstuben-residenz.de
Source: Culinaire Saisonnier 91 - Winter 2018 (Dutch edition)