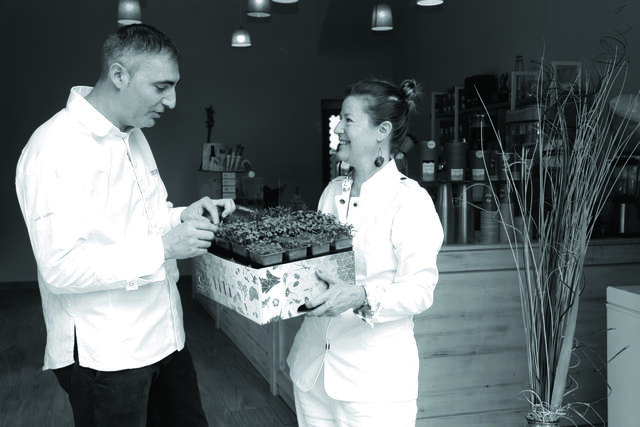 Ice cream and plants; the perfect dance partners
The chef and ice-cream maker Jordi Guillem and the gourmet Annette Abstoss show us the way down a path full of possibilities.
Jordi Guillem
The chef and ice-cream maker Jordi Guillem and the gourmet Annette Abstoss show us the way down a path full of possibilities. Micro-vegetables are not exclusively a high-end gastronomy product, as they have a lot to bring to the table; when used properly, they can give an unexpected twist to a classic like a chocolate ice-cream or lemon sorbet.
After leaving the Le Méridien Ra Beach Hotel & Spa, the chef Jordi Guillem began a new journey much more focused on ice-cream. With the recent opening of his workshop in El Vendrell, Guillem has given a definitive boost to his own ice cream brand, Real Ice Cream, and has joined the L'Alquimista ice-cream parlor as a partner. He makes a range of very select ice-creams, including more gastronomic ice-creams flavors such as the classic mató (fresh cheese) with figs and other less common products in conventional ice cream making such as micro-vegetables, essential oils and distilled water from plants or hydrolats.
Even though they might be a more experimental ice-cream, they are having good results in the display case. This is why, in the L'Alquimista  ice-cream parlor you can find flavors' such was: 80% dark chocolate ice creams with Chilli Cress (a micro-vegetable with a spicy flavor), lemon sorbet with fresh herbs or grape sorbet with oxalis among others.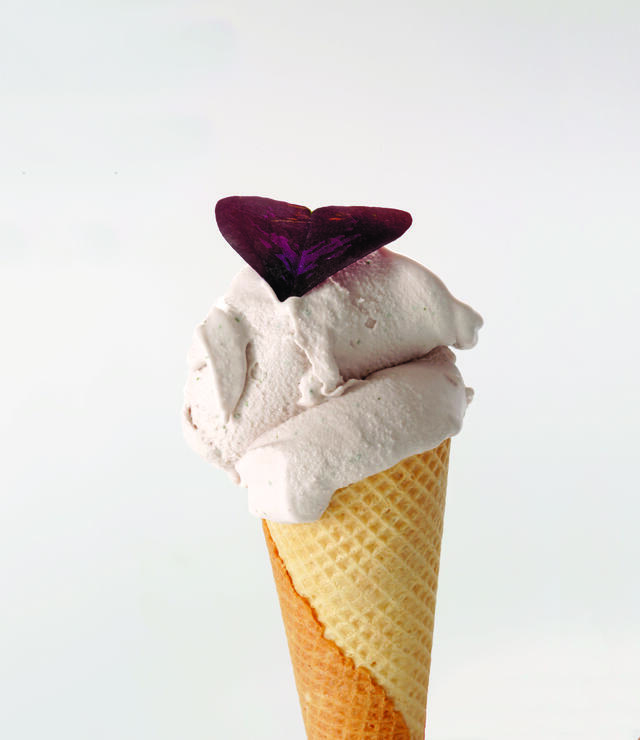 Techniques
When thinking of introducing these kind of ingredients into his ice-creams, Jordi Guillem counted on the advice and complicity of Annette Abstoss, an expert in gastronomic ingredients and haut cuisine products. Abstoss is also the representative for the company Koppert Cress micro-vegetables in Spain, ingredients of unknown versatility in sweet gastronomy, and applicable in many more ways than just in savory dishes and cocktails.
Koppert Cress has long wanted to work with artisan ice-cream parlors to show how their ingredients can contribute to developing exciting new flavors. As Abstoss explains, it is important to remember that micro-vegetables are not only a decorative element, but much more and can be an important ingredient in the flavor of any elaboration, including ice-cream. In Jordi Guillem's opinion, knowing what element is important to emphasize in each micro-vegetable is the key to accurately applying techniques. Freshness, flavor, fiber content, herbal notes, sweetness, spiciness, aromas, color: are aspects that can be elevated or discarded depending on the technique to which they are subjected.
It is important to show how to get the most out the micro-vegetables, they can be crushed into a mix immediately before freezing the sorbet or ice cream; the flavor can also be enhanced through dehydration and subsequent hot infusion; cold crushed and impregnated sous-vide to obtain subtle taste and aromas whilst discarding the herbal after flavor.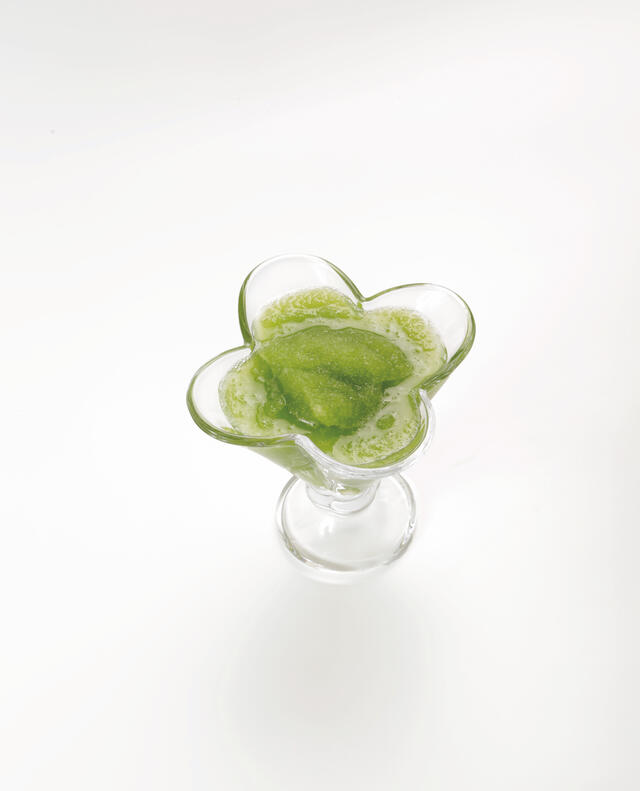 Contactinformation
Saber y Sabor is the magazine of chefs. It has managed to become one of the main channels of communication between professionals in the catering and hospitality industry in Spain; and in its latest edition of Arte Heladero, they published an article on Koppert Cress debute in the signature ice-cream industry of the Spanish market.
Magazine: Saber y Sabor - Arte Heladero
Recipes: Jordi Guillem