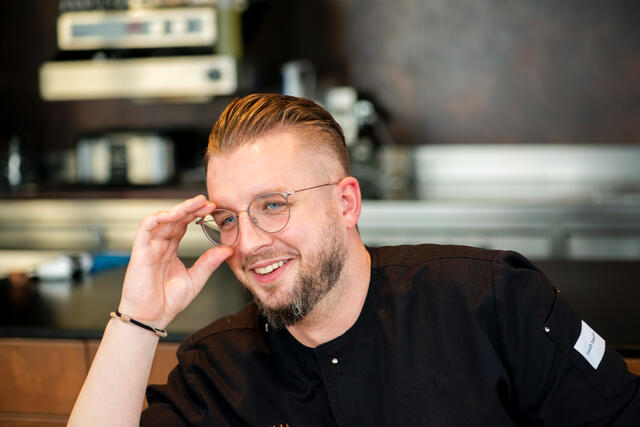 Koppert Cress in Tüttlingen
,
Culinaire Saisonnier
It is not easy to keep your head above water as a young entrepreneur.
Restaurant Anima
It is not easy to keep your head above water as a young entrepreneur. This also applies to Heiko Lacher, chef and owner of Restaurant Anima for two years. Still searching for the right signature for his restaurant, he is already overwhelmed with awards.
The restaurant looks sleek both from the outside and the inside and is hidden between some buildings, so it is difficult to find. We also have a bit of trouble finding it. Once arrived, the chef is waiting for us with a smile. He is happy that we are there because as a young entrepreneur, not located in a big city, you can use all the attention, especially from an international magazine. We are here today for Koppert Cress, for Heiko this is completely new.
"For me, working with the cress is still an undiscovered matter. I am very curious about it. We mainly try to use our own herbs here or we go for wild picking in the forest. We are forced to do that a little bit, because we have to be economical and pay attention to what we spend our money on. For me, an interview like this is the perfect opportunity to learn more about Koppert Cress and the possibilities of the cresses. I was curious about the flavors and the possibilities and I must say that I am impressed."
It is great if we can help young people in this way to increase their knowledge and palette, even if the chef has already been distinguished.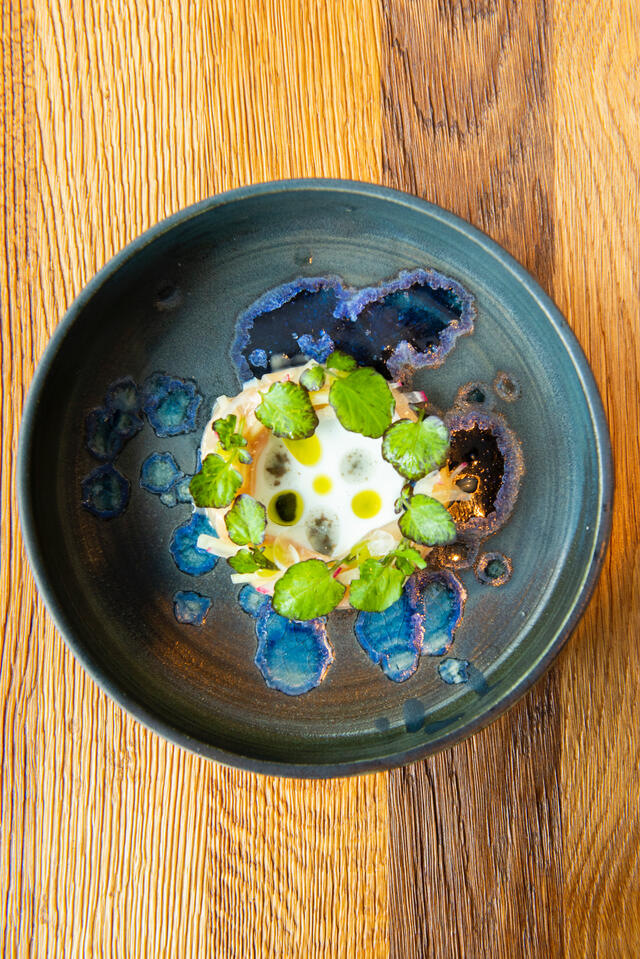 Looking forward
Things went fast for 28-year-old Heiko, who grew up in Lüdwigsburg. He received three years of training in his uncle's restaurant. There he learned the basics, such as making sauces, tying up roulades and cooking meat and fish. Then it was time to work in a Michelin star restaurant for the first time, so he ended up with Bernhard Diers.
There he learned to master the profession of entremetier. Then, through Waldhotel Sonorra, Villa Hammerschmiede in Karlsruhe and Opus 5 in Mannheim, he accidentally got the opportunity to become self-employed. He was only 25 at the time and of course still had serious doubts. "I had no idea if I could handle that. Of course I had not yet made a name as chef and now the whole entrepreneurship was added.
We didn't have money yet, but luckily we were able to get along with the landlord. It even helped us to get the necessary money from the bank. The success, culinary anyway, soon came. In the first year I immediately got a star, was named newcomer of the year by Gusto and this year I was nominated Talent of the year 2018."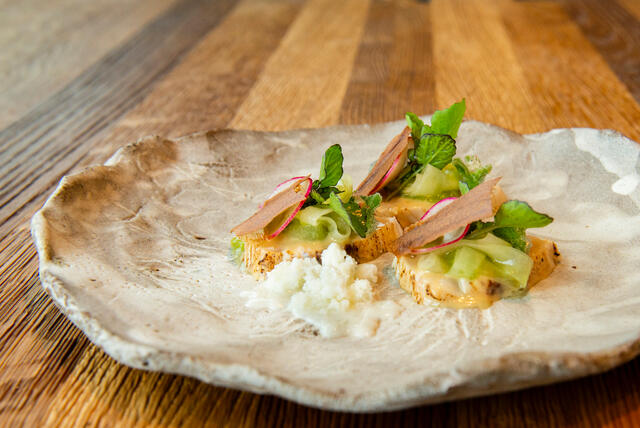 Good reputation
All of this has also helped build up a good reputation. In a circle of 40 kilometers, they are the only Michelin star restaurant and there is now also growth from that side, a 30-minute drive from the Swiss border.
"It is a hard fight as an entrepreneur. We try to be unique here in what we do. We now dare to look slowly, but certainly also a bit more ahead." He describes his kitchen as a world-open natural kitchen. Where many chefs are inspired by their region, Heiko also likes to look across the border. But there is a balance between what they pick and buy. It cannot be differently, because the total team consists of only three people for 24 couverts.
Heiko's style in the kitchen? Pure and direct and based on fresh acids with light umami touches. How does Koppert Cress fit into this whole?
"We are still looking for an alternative for the winter months. In addition, I also notice that I am increasingly adding Eastern elements to my dishes, which of course fit the cresses perfectly. The cresses also help with their intensity to add the umami flavour to my dishes, so I have something to think about after today."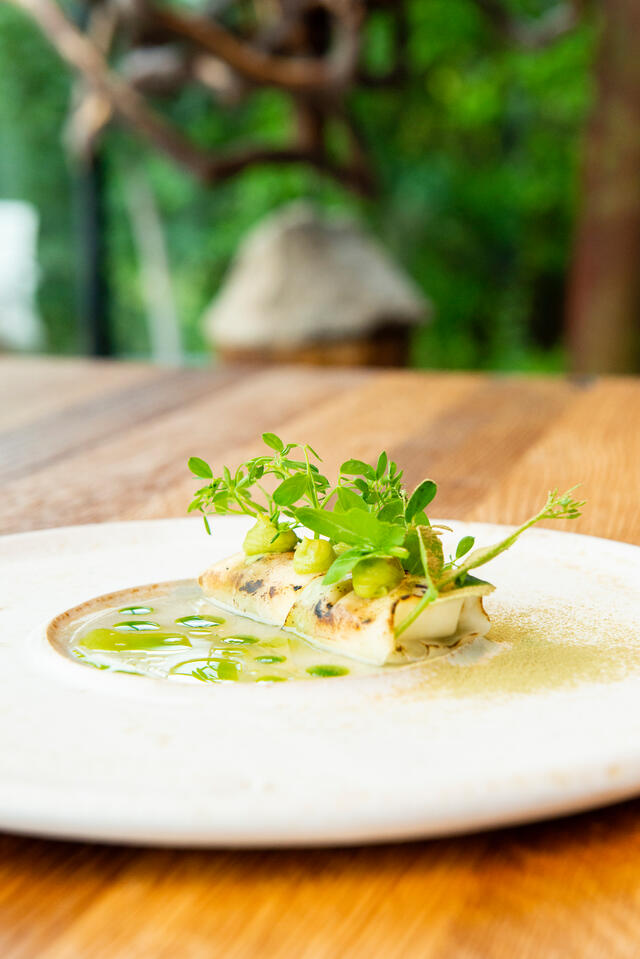 Contact Information
Restaurant Anima
In Wöhrden 5, Tuttlingen, Duitsland
Tel. 0049 7461 7803020
www.restaurant-anima.de
Source: Culinaire Saissonier 90 - Fall 2018