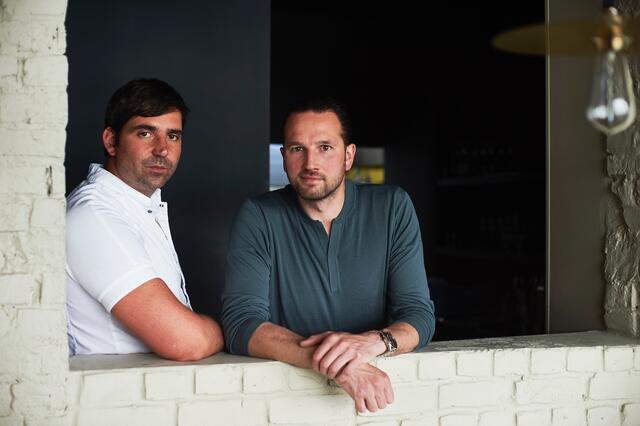 Ogst - Selective choice of ingredient
,
Culinaire Saisonnier
We already met this duo when they both worked in Couvert Couvert in Heverlee: Sébastien the loyal sous chef and Diederik the enthusiastic sommelier.
Ogst
We already met this duo when they both worked in Couvert Couvert in Heverlee: Sébastien the loyal sous chef and Diederik the enthusiastic sommelier. For three years now they have successfully run Ogst, a restaurant where you as a guest are invited to surrender to the seasonal cuisine of Sébastien, completed with the small domain wines of Diederik.
Although parking in Hasselt's city center is somewhat discouraging, we note that a drive to Ogst is definitely worth it. The menu is limited, the seasons determine the offer. This with a clear kitchen signature and limited, but effective creativity. Minimalism prevails here in the kitchen as well as in the service and furnishing. Everything is effective and is at the service of the guest.
Sébastien: "We have been working here for a long time. Diederik and I, we already knew each other from our joint school days in Koksijde and then from our work at Couvert Couvert. We lost sight of each other for a while, but when the ideas started forming to begin my own business, I knew that Diederik would be the right partner for me. He is a child of the region and our personalities are especially well connected. We both have the same type of gastronomy in mind."
After the property was quickly found, renovations had to be carried out. A careful choice of contractor and interior designer, fitting within the duo's budget, ultimately determined the current atmosphere and style. Diederik: "We actually both wanted to go for a very brutal and rough style. The building dates from 1872 and in close consultation with our renovation partners, we wanted to create a natural look that would restore the original character of the building and which matched our personalities and the type of gastronomy we wanted to express."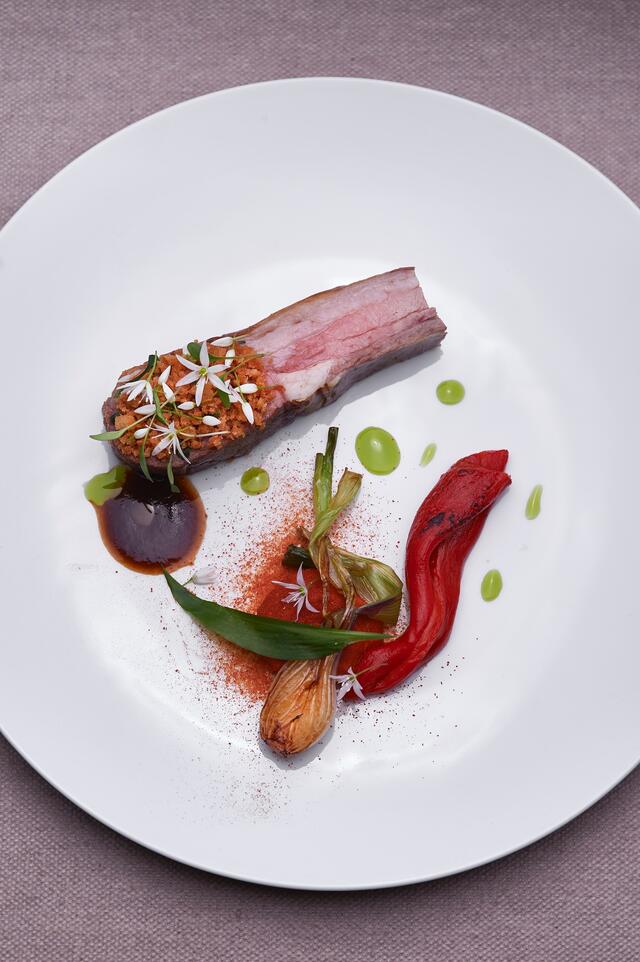 Bulls-eye
It turned out to be a bull's eye. The coarse stone walls with beige hues form a suitable backdrop for Sébastien's natural kitchen, based on a selective choice of ingredients. "We think about every ingredient that crosses the threshold of our restaurant," says Sébastien. "The ingredients come from small producers who are mostly engaged in permaculture or who specialize in a specific ingredient. The wines often come from small, unknown biological domains. Not to want to be pertinently different, but above all out of conviction. Of course we also ask a lot of our guests. Because of our small menu consisting of a four, five or six courses, the choice is minimal and we ask them to surrender to us. As a result, the responsibility we feel to make something special out of it is huge. Each ingredient should add something to the dish without being unnecessary. Dosage is an important factor because you have to be able to taste every component within a dish."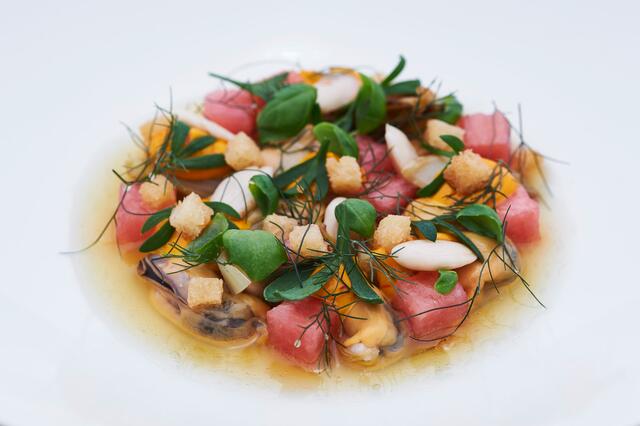 Love and respect
We see Sébastien busy in his small but functional kitchen and he carefully selects the Koppert Cress cresses within each dish. We see it more and more since we started with the cresses: chefs think more and more carefully about the dosage within a dish, but certainly even more about the positioning on the plate. The realization that the cresses have a high taste content, and can sometimes even be explosive, requires professional knowledge and insight. Global gastronomy changes and returns to the basics where the choice of the ingredient and its quality determines the image presented.
Sébastien: "We cannot just ignore what is currently happening in kitchens. Fortunately, I was able to enjoy a classical education and know my tastes and techniques. I translate these into modern dishes that are in balance, but above all have a high degree of recognition. I want my guests to notice how selective we are in our choices and how we then use them. It all has to be real and we rely on the craftsmanship of each of our suppliers. Koppert Cress is the market leader when it comes to cresses. The concentration of the flavors of each cress ensures that it is not confetti, but can be used to add extra dimensions to any kitchen." We are impressed by the accuracy of this duo that makes its own choices in its own way.
You literally taste the love and respect with which their suppliers make their products. The guests are included in the natural story of both craftsmen, who do not want to be pedantic for a moment and are always aware of the end result. This restaurant expresses its own personality with a fraction of stubbornness. That is the key to success as has been the case with Koppert Cress in recent years.
Bring opinionated professionals together and the result is astonishing...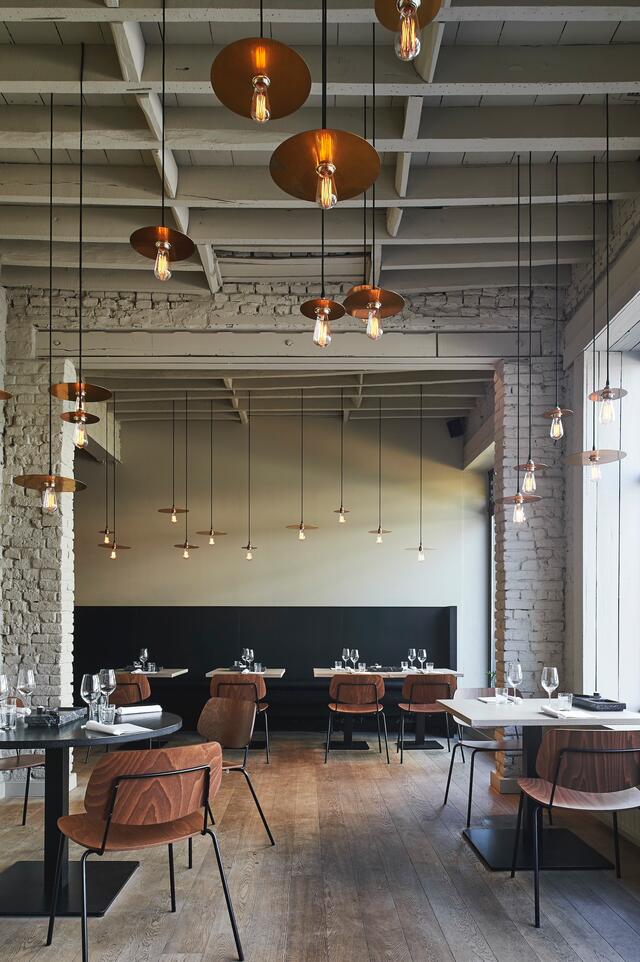 Contact Information
Restaurant Ogst

Ridder Portmansstraat 4, Hasselt
Tel. 0032 11 41 38 13
www.ogst.be
Source: Culinaire Saisonnier 89 - Summer 2018 (Dutch edition)