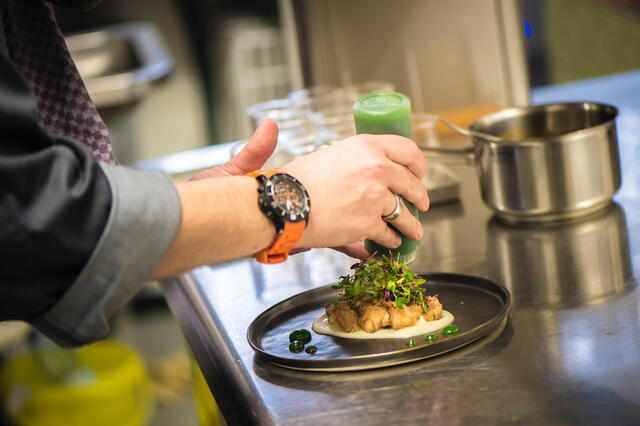 Sascha Stemberg - Haus Stemberg
,
Culinaire Saisonnier
The industry of the Ruhr region behind us and the Wuppertal at our feet, we arrive in Velbert Neviges, a small village that has been the restaurant's home address for five generations.
Velbert Nerviges
The industry of the Ruhr region behind us and the Wuppertal at our feet, we arrive in Velbert Neviges, a small village that has been the restaurant's home address for five generations. The German traditional Gasthaus has been owned by the Stemberg family for more than 150 years. All the while, several generations have been working together to ensure that guests enjoy hospitality as it was originally intended. Upon entering, you will find yourself in a warm bath of genuine hospitality, traditional German carvings and a kitchen that honors the region and German kitchen traditions. Father and son as well as mother and daughter-in-law work here hand in hand to give the guests an unforgettable moment.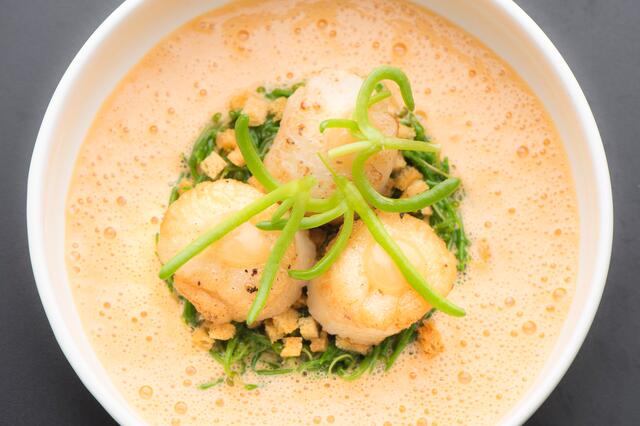 Sense and purpose
Is the most exciting kitchen served here? Certainly not, but everything that star chef Sascha cooks has sense and purpose. No unnecessary finery, no theater at the table, no 20 steps to make a dish, but really tasty food where every part of a dish is actually an addition. It is simplicity in the simplest form, but with pure and deep flavors as we rarely taste them. The kitchen also symbolizes the family of simple hardworking people who fully propagate gastronomy here every day. This house has no special wishes. If you ask Sascha, he says: "We want to be simple and easy to our guests. They determine which direction our kitchen goes, not us. Our guest base is very diverse and ranges from the large CEO of a medicine factory to an old couple who would like to eat German cuisine, hence the two different menus." You can go to Sascha for a schnitzel with a beer, but also for a star dinner.
And the great thing is that it all comes from one kitchen and the guests of the different categories are not separated. Everyone is welcome here and feels at home.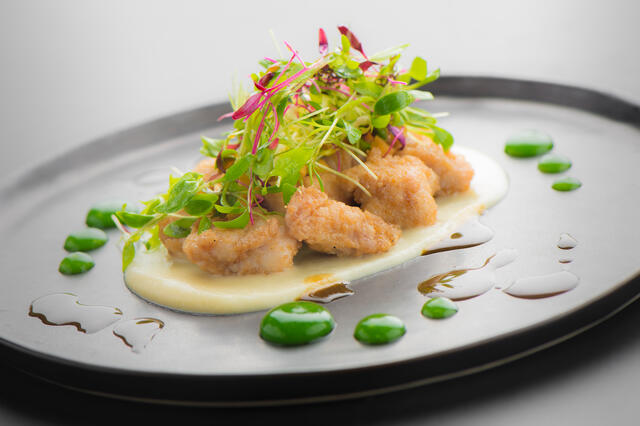 Hierarchy and recognition
The roles within the family are well distributed. Sascha is the boss and since January 1, 2015 also the owner. Pa, who walks through the restaurant in his chef's jacket, is still a real patron with his gray mustache. He has a chat with the guests, gives wine advice here and there and cuts up the wild ducks and turkeys at the table. Both wives lead the serving team. Sascha has a free hand in the kitchen, which of course sometimes leads to discussions with Dad. "But discussion leads to innovation," he says, "and is therefore not necessarily negative. You can also innovate with tradition as the basis and then you will speak more about the further development of your product. " Sascha proudly talks about his company and the cooperation with his family, he certainly does not regret that he only briefly left home to learn the trade elsewhere. The business in this place has always been his calling and the chance to take over the company was also the main motivation to return to Haus Stemberg.
Since 2014, our chef's kitchen has been awarded a Michelin star and Gusto also awarded him the title "Aufsteiger des Jahres". "It has never been a goal to win these awards, but when the moment arrives, you will experience an unparalleled happiness. But it still doesn't bother us and we haven't changed anything. I still take all reservations and greet all my guests when they enter or leave. Not because you have to, but mainly because it feels good. " He sees a bright future, the line-ups are good and he still cooks what he likes. He finds fascinating flavors in the products of Koppert Cress, which are also at the culinary top in Germany. Where other chefs often heat the cresses to extract the flavors, we see Sascha doing it differently. "I am very busy looking for combinations of cress varieties, I want the ideal interaction with the tongue and with the plate."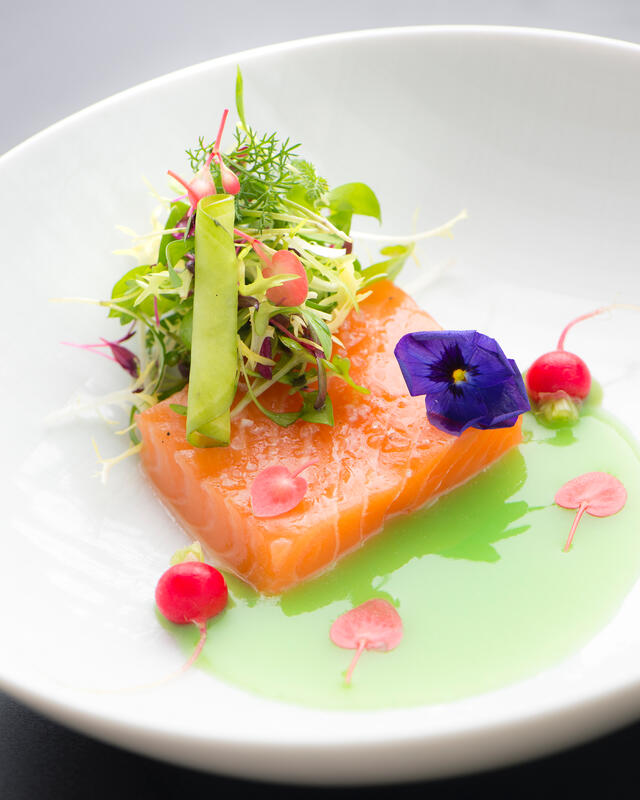 Contact Information
Haus Stemberg
Kuhlendahler Strasse 295 - Velbert-Neviges
0049 205 356 49
www.haus-stemberg.de
Source: Culinaire Saisonnier 80 - Spring 2016 (Dutch edition)