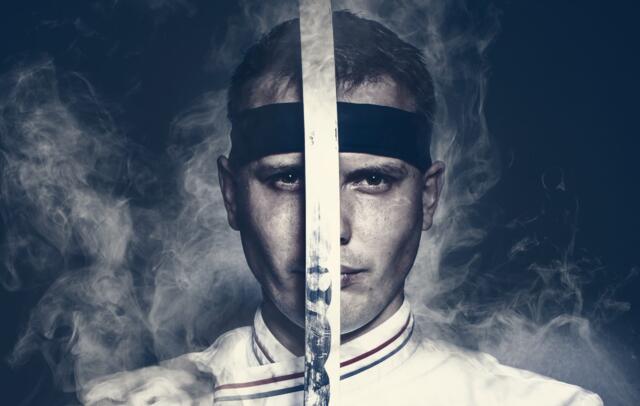 You had me at sushi
,
Yauheni Sadouski
We've got to know Yauheni Sadouski from Belarusian sushi bar ProSushi, who, like a modern samurai, is developing his discipline both in perfecting his sushi-preparation skills and expanding the ProSushi empire into Western Europe.
Sour rice
It is extremely popular and available in many combinations; Sushi. The combination of raw fish, rice and seasonings has been served for centuries, but not always as we know it today. Around the 4th century BCE, in Southeast Asia, rice with vinegar was used to preserve freshwater fish for a longer period of time. When it was time to eat the fish, the rice was thrown away. Originally, the word "sushi" refers to the sour rice, and not the fish, which is commonly thought. This method of preserving fish spread from China to Japan and it was not until the 18th century that sushi began to take on the forms we are used to today, such as Nigiri sushi; a ball of rice on which a piece of fish is placed. Due to the ease of preparation and the use of cheap ingredients, this concept quickly spread around the world. Today, the dish is associated with Japan, luxury, and refinement.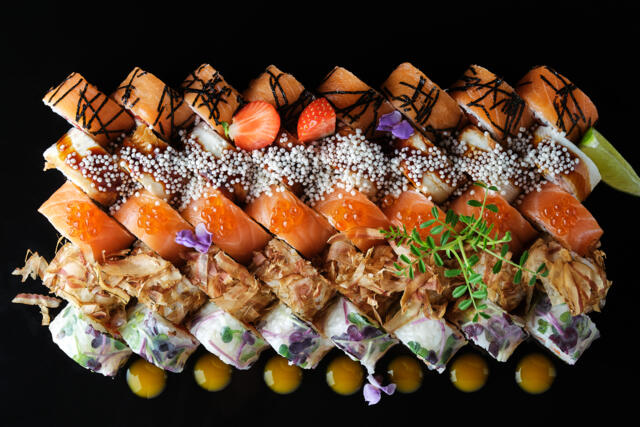 Tasteful and functional
If you have ever had take-out sushi, you may have noticed the serrated green piece of plastic between the sushi. This makes sure the sushi doesn't stick together, but did you ever wonder why it is serrated? Rob Baan, CEO of Koppert Cress provides insight: This plastic sheet is a symbol for the Shiso leaf, a large spiky green or deep-purple leaf. In Asia, the leaves of the Shiso plant were originally eaten together with raw fish, because they have a natural aseptic effect, which can prevent food poisoning. Nowadays, the quality of the fish is so good that the leaf mainly fulfills a decorational purpose. However, many people argue that the flavour of Shiso is indispensable in combination with Japanese dishes. The typical anise, mint, cumin-ish flavour of Shiso is a symbol for "the Japanese flavour" to many of us. Because Shiso Purple is a strong seasoning, it can ensure that a dish tastes good without the addition of extra salt, which is especially appreciated in the world of natural flavors."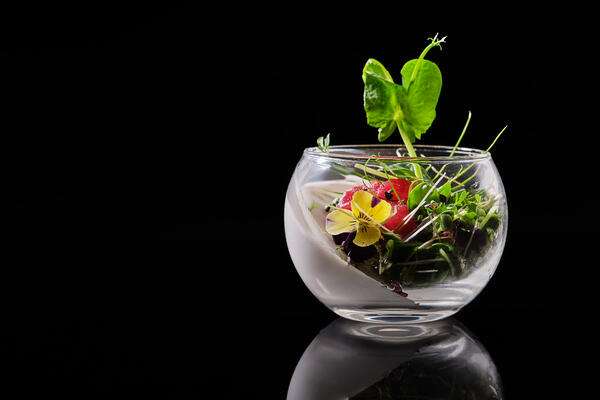 ProSushi
Even though using the purest and most traditional ingredients in Japanese cuisines has become an true art, each culture gives its own twist to the dish. From strawberries to using clear rice paper instead of seaweed; there is a lot of experimentation going on. We got to know Yauheni Sadouski from Belarusian sushi bar ProSushi, who, like a modern samurai, is developing his discipline both in perfecting his sushi-preparation skills and expanding the ProSushi empire into Western Europe. Yauheni: "I started as a newbie in the restaurant world in 2004, after which I soon started working in a sushi bar. Just a few years later, my cousin and I co-developed ProSushi. It all happened very quickly, but we were inspired. As far as I'm concerned, the world of sushi is a perfect place to learn new culinary techniques and foreign traditions. We then try to translate these to the plate in order to surprise the customer as much as possible."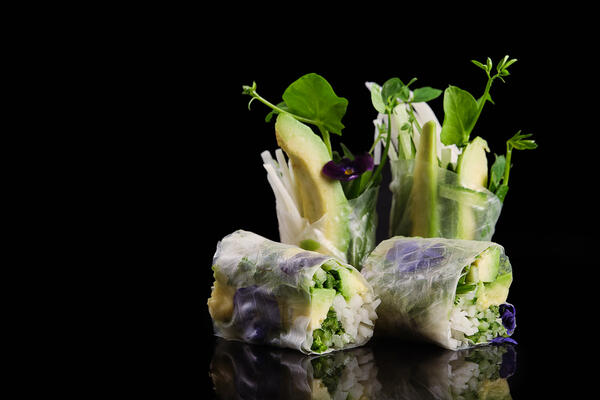 Cultural exchange
Japanese cuisine is Yauheni's biggest inspiration and his dream was to one day meet Jiro Ono, one of the world's greatest sushi experts, in Tokyo. "Tokyo is the current sushi capital and Jiro is one of the most famous sushi chefs in the world for his pure preparation methods and unique techniques. I got on a plane and spent two days trying to find Jiro's sushi bar using Google Maps, but somehow it seemed to be hidden. At one point I decided to knock on the door of a church to ask for help and the people there were happy to do so. As attentive as they were, they walked me to the bar and explained the working hours to me.
With this information, I went back to the sushi bar the next day, but was stopped by a security guard. I wanted to give Jiro a "stone pillow" handcrafted by a Belarusian artist that can be used to serve sushi. At first this was refused by the security guard, but Jiro's son made sure I could give it in person. So I had the chance to talk to the sushi master about traditional recipes and on the other hand I could show what was popular in Belarus. In my opinion, he is a great example for young sushi chefs who want to grow in sushi preparation over the course of their lives. There I was faced with a satisfied man who knows everything about sushi techniques and local fish species. He doesn't feel the need to develop new flavors; he only uses natural ingredients. I only noticed in Japan how clean and hospitable the people are. People care about each other, but also about nature. Spending a lifetime perfecting your own craftsmanship is greatly appreciated there. My experiences there still help me on a daily basis to improve my sushi recipes."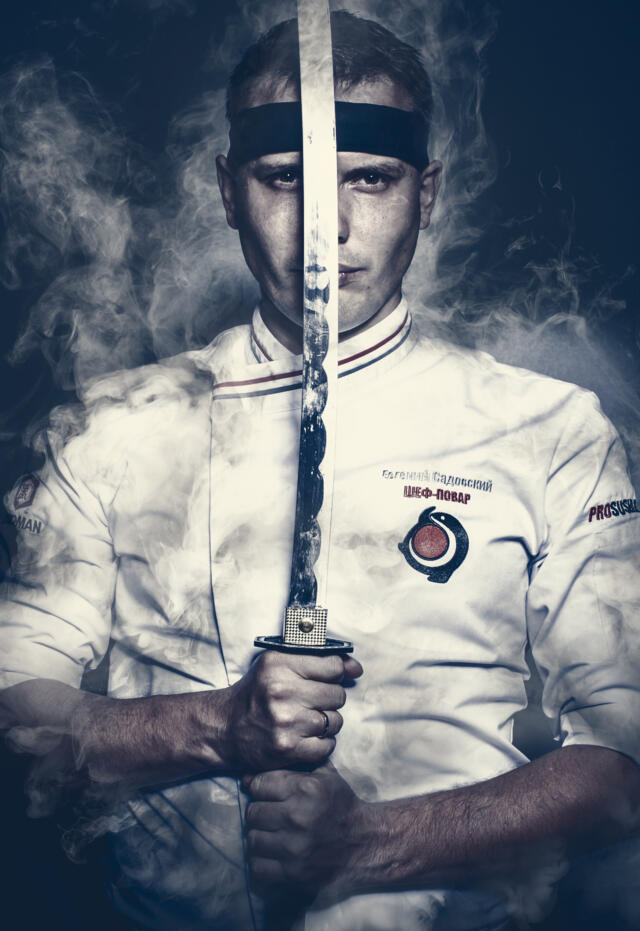 Experimenting with tradition
ProSushi focuses on combining Japanese traditions with a contemporary touch, using honest ingredients. The chefs and sometimes even the suppliers are specially trained for this, using modern technology such as Foodpairing, a club that investigates the perfect flavor combinations at the molecular level. Yauheni: "The food culture in Belarus is different from Japan, so our sushi bars also serve American-style sushi recipes, such as the California roll (an inside-out maki roll) or the Philadelphia roll (sushi with cream cheese). But you notice that customers also come to us who mainly want to enjoy pure ingredients. They often ask for fresh vegetables. When I became acquainted with Foodpairing in 2015, Sakura Cress went well with cream cheese. That is why this cress type has been added to our salmon roll. We finish this dish with cashew nuts and hot sauce.
We also use a lot of Salad Pea in our Japanese salads and even in the children's menu. Guests really like the crunchy and slightly sweet taste of it. The cresses provide more versatility in the recipes. We also use cress to flavor nigiri sushi, for example, because some people find the combination of just rice with raw fish too one-sided. This way, we try to broaden the range within our sushi bars."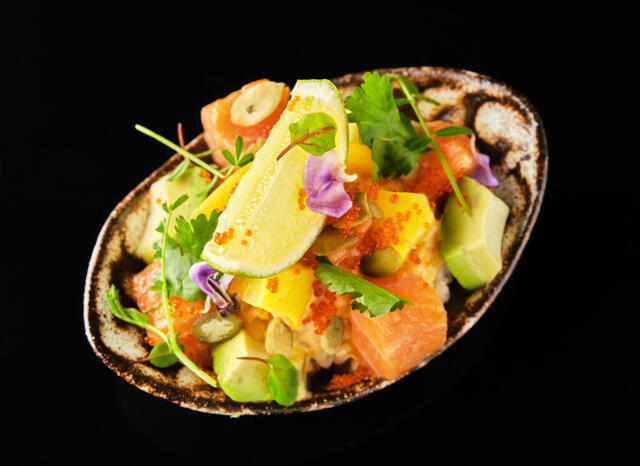 Room for creativity
Meanwhile, ProSushi is expanding to the West: to Warsaw and Berlin. Yauheni: "Our partners in these cities are ProSushi guests who cannot get the same quality sushi locally. We want to serve the tastiest dishes to our guests because good nutrition makes people feel good. We do this as a team: young professionals who want to continuously develop their skills and have fun while doing so. In this way we are building a place where we can give our creativity space to surprise our guests with new recipes and flavors.
Instagram:
@prosushi.by
@prosushi.pl 
@prosushi.Berlin