Ingredients
(For 4 portions or 12 Madeleines)
12 Jasmine Blossoms
100gr Jasmine Blossom flavoured sugar (method below)
100gr pitted cherries
100gr plain flour
100gr unsalted butter
2 medium eggs
lemon zest from one lemon
1 tsp yeast powder
a small pinch of salt
icing sugar to dust
Method
Dice 1/3 of the cherries.
Melt the butter and keep aside. 
Using a bowl, mix the eggs, the flavoured sugar, and the pinch of salt. 
Fold together the flour and the yeast powder and add to the mix. 
Then add the melted butter and the lemon zest. 
Let the paste rest for a minimum of 2 hours. 
Divide the Madeleines mix into the Madeleines mould, add a few sliced cherries on top of each one. 
Bake in the oven and serve with 
The rest of the cherries, the Jasmine Blossoms, and a dust of icing sugar. 
Flavoured Jasmine Blossom sugar:
Blend together in a high-speed blender 100gr of caster sugar with 5 Jasmine Blossoms. 
Recipe: Franck Pontais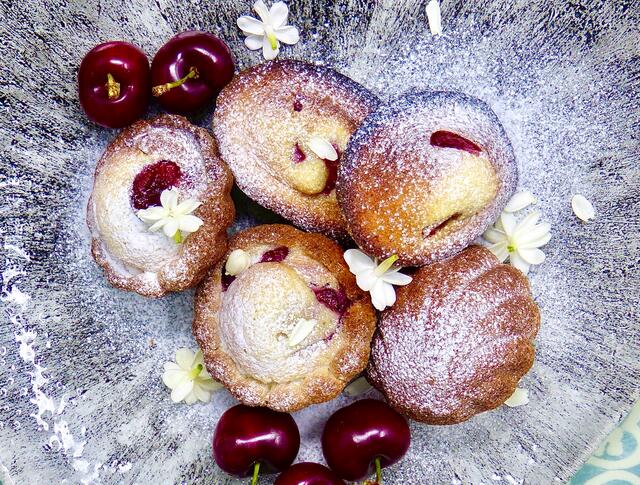 Related recipes
Gastronomical masterpieces
Related products
Say yes to the cress