Ingredients and method
Ingredients
Fresh salmon
Myoga buds (Japanese ginger)
Ginger and Cardamom Leaves oil
Pieces of ginger (from the above oil)
Soy sauce
Sesame seeds
Fresh young Myoga ginger (root)
Umeboshi (pickled Japanese plum)
Moai Caviar
Cardamom Leaves
Zorri Cress
Codium
Method
Arrange the salmon slices in a beautiful shape on the plate.
Sprinkle sesame seeds among the salmon on the plate.
Place the infused pieces of ginger on top of the salmon.
Position the ginger shoots and the julienned umeboshi in the center of the plate.
Decorate the plate with Moai Caviar, Codium, and Zorri Cress.
Flavour with a drizzle the ginger and Cardamom Leaves oil and soy sauce.
Serve.
Recipe: Kelvin Lin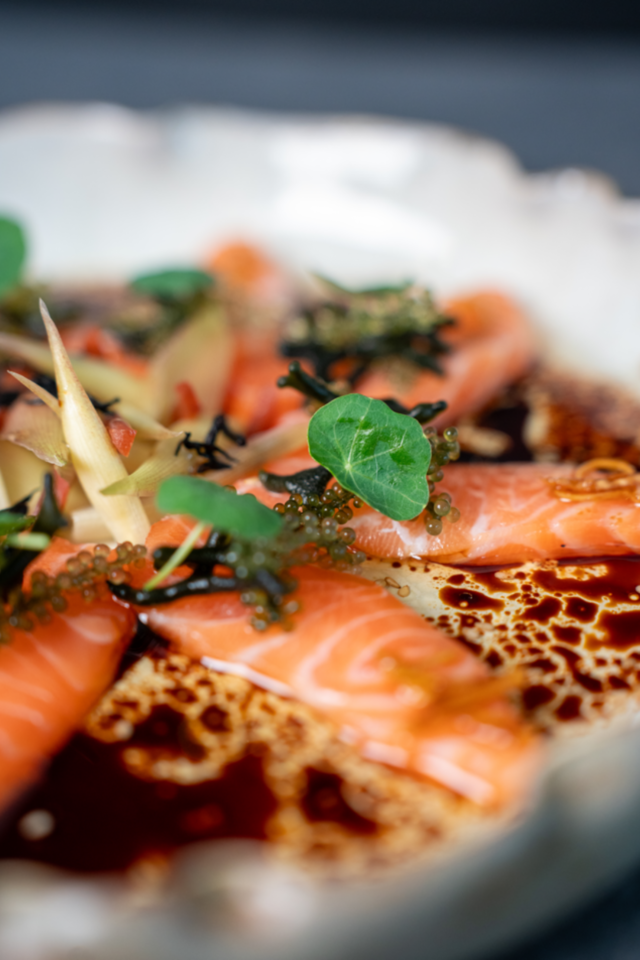 Related recipes
Gastronomical masterpieces
Related products
Say yes to the cress