Ingredients
Ribs
Duroc pork St. Louis Ribs (FrischeParadies)
Poultry rub
Soy sauce
Sesame oil
Beurre Blanc
White wine
Cooking cream
Soy sauce
Onion
Lime zest
Cress
Shiso Purple
Daikon Cress
Method
Ribs
Rub the ribs with the poultry rub, pepper, and salt.
Grill on both sides at 250 degrees Celsius.
Wrap in aluminum foil with a generous amount of soy sauce and sesame oil.
Cook in the aluminum foil for 2-3 hours at 200 degrees Celsius.
Beurre Blanc
Sauté the onion, reduce the white wine.
Add cooking cream, soy sauce, lime zest, and salt.
Finish by incorporating butter.
Serve as shown in the photo with Shiso Purple and Daikon Cress.
Recipe: Joshua & Rowin - Restaurant De Rozario, Helmond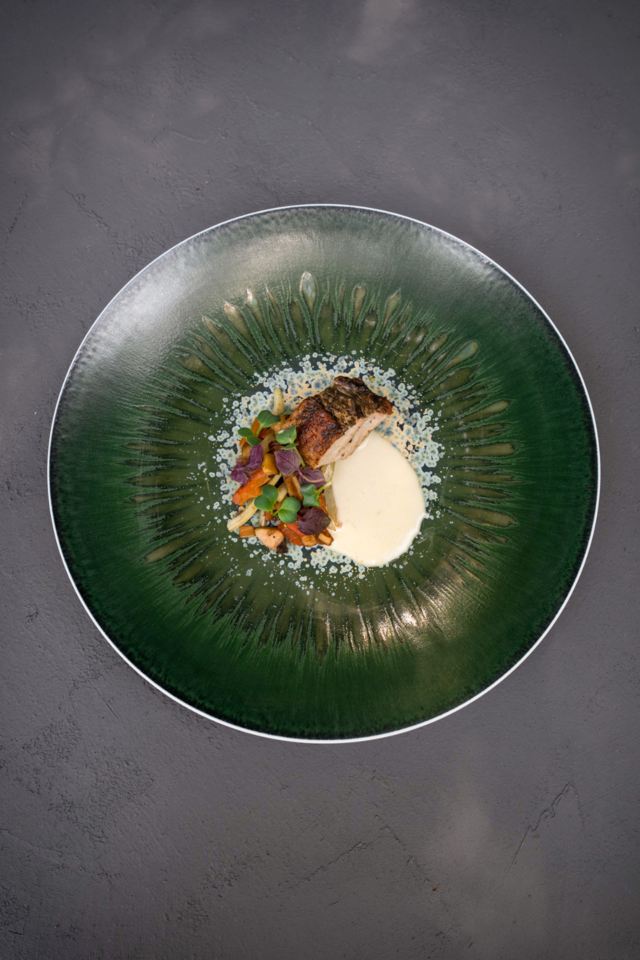 Related recipes
Gastronomical masterpieces
Related products
Say yes to the cress