Ingredients
5cl Scotch Whiskey (or Bourbon) 
3cl lime juice  
20cl Ginger ale 
1 Sechuan Buttons, crumbled 
1 Kaffir Lime Leaves 
Kaffir Lime Leaves powder 
crushed ice 
Method
Fill a 1/3 of a copper mule mug with crushed ice, add lime juice, whiskey and a crumbled Sechuan Buttons (keep a little for decoration). Stir well with mixing spoon. 
Fill with crushed ice and top up with ginger ale.  
Sprinkle with Kaffir Lime Leave powder and the rest of the Sechuan Buttons, add an extra Kaffir Lime Leaves for decoration. 
Pairing: Roast chicken croquette with red pepper coulis and Affilla Cress.
Recipe: Lisette Dawtrey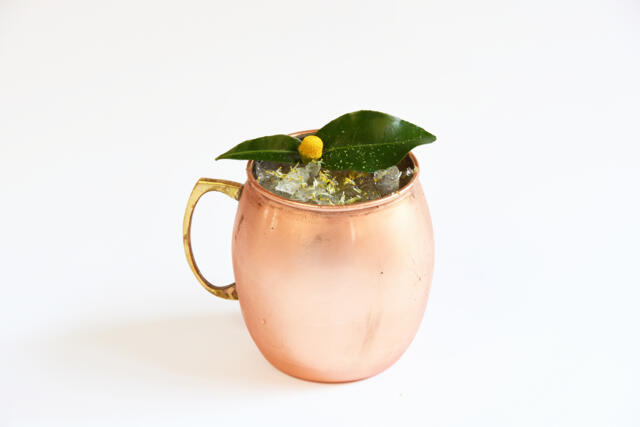 Related recipes
Gastronomical masterpieces
Related products
Say yes to the cress