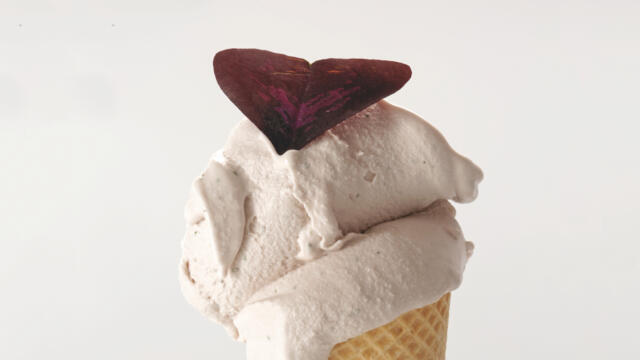 Yka Leaves, Shiso Leaves Purple and Cabernet Franc grape juice ice-cream
Ingredients
600g Cabernet Franc Avgvstvs Forvm grape juice 
223g fresh free-range cream (35% fat)
112g milk powder (1% fat) 
50g dextrose
7g neutro
2 trays Yka Leaves
6u Shiso Leaves Purple
Method
Heat the cream and 200g of the grape juice to 40ºC, cool to 10º and add the remaining 400g grape juice, the 2 trays of Yka Leaves, the Shiso Leaves Purple and blend.
Leave to rest for 24 hours sous-vide, then strain. 
Whip until smooth.
In this recipe the fresh leaves are cold-crushed, then left to infuse to impregnate the mix with their flavor and aromas. They are strained to avoid any herbal notes.
Magazine: Saber y Sabor - Arte Heladero
Recipes: Jordi Guillem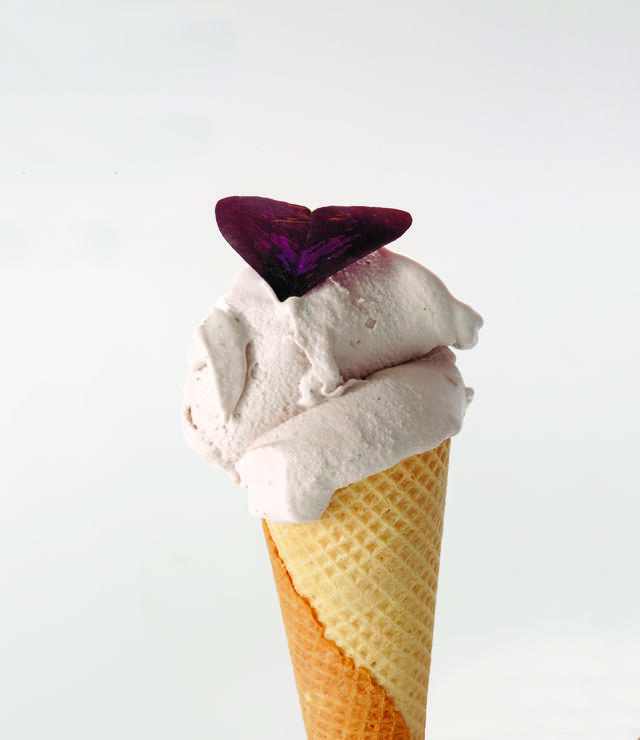 Related recipes
Gastronomical masterpieces
Related products
Say yes to the cress