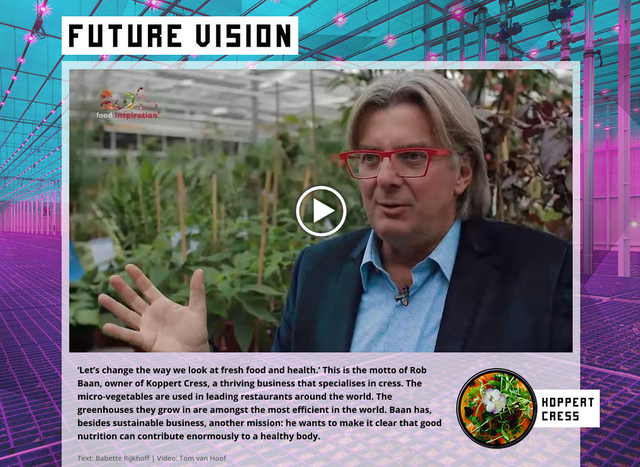 Food Inspiration: Future Vision by Rob Baan
'Let's change the way we look at fresh food and health.'
'Let's change the way we look at fresh food and health.' This is the motto of Rob Baan, owner of Koppert Cress, a thriving business that specialises in cress. The micro-vegetables are used in leading restaurants around the world.

The greenhouses they grow in are amongst the most efficient in the world. Baan has, besides sustainable business, another mission: he wants to make it clear that good nutrition can contribute enormously to a healthy body.
See the complete video with this LINK.
Special thanks to Food Inspiration.