Taste
Hummus Leaves is the firm leaf of the original chickpea plant, known as the base of the popular hummus.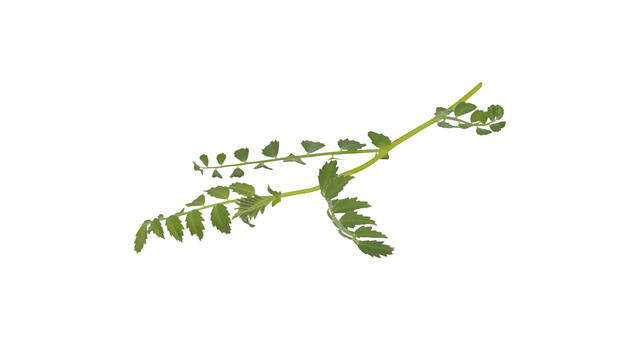 Taste Friends
Hummus Leaves is a decorative leaf, e.g. for use in the Asian and Oriental cuisine. It has a pleasant bite with full flavour of chickpea and a salty/sour aftertaste. A welcome ingredient in hot and cold dishes, especially in combination with cumin, legumes, eggplant, pumpkin, beetroot and pistachio.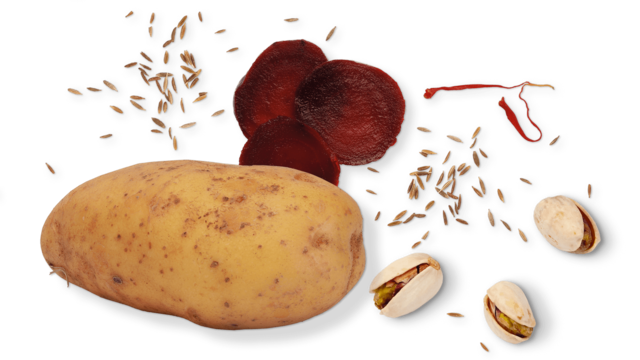 Origin
Hummus Leaves is the young plant of Cicer, known to produce chickpeas. Chickpeas are the key ingredient for Hummus. They are also used in salads, soups, stews and curries. Cicer is believed to originate from South-East Turkey/Syria.
Availability
Hummus Leaves are available all year round and can be kept at a temperature of between 2-7°C for up to a week. Produced according to socially responsible cultivation methods, Hummus Leaves satisfy hygiene standards in the kitchen. The shoots are cultivated cleanly and hygienically.
Sweet

Salty

Sour

Bitter

Umami
Specifications
Taste

Sweet, Salty, Sour, Bitter, Umami

Cultures

African, Alpine, Arabic, Asian, Balkan, Chinese, Creolic, French, Greek, Indian, Indonesian, Italian, Korean, Mediteranean, Persian, Portugese, Thai, Turkish, Oriental

Packaging

Usage

Baking, Pickling, Smoke, Sous vide, Stir frying

Colors

Green

Dishes

Breakfast, Crustaceans, Fish, Functional, Game, Grill, Lunch, Main course, Meat, Pasta, Pizza, Poultry, Soup, Starter, Vegetarian, Vegetables

Taste Friends

Prawns, Lobster, Crab, Crustaceans others, Monkfish, Shellfish, Apple, Cucumber, Eggplant, Figs, Olives, Pumpkin, Tomato, Chives, Mint, Beans, Beef, Goat, Lamb, Offals, Porc, Sheep, Veal, Meat, Truffle, Mushrooms (others), Almonds, Hazelnut, Pistachio, Walnut, Nuts, Chicken, Duck, Goose, Pheasant, Pigeon, Quail, Turkey, Poultry (other), Scallop, Oyster, Squid, Black pepper, Cumin, Chili, Asparagus, Carrot, Cauliflower, Chicory, Kidney beans, Onion, Potato, Butternut squash, Sweet potato, Bread, Couscous, Egg, Liquorice, Olive oil, Pumpkin seeds, Rice, Soy sauce, Tofu

Nutrients