Ingredients
1,5L water (cold or room temperature)
1 punnet cress (Atsina Cress, Melissa Cress, Honny Cress, Limon Cress, Borage Cress, Basil Cress, Zallotti Blossom, Aclla Cress, Shiso Green)
5-6 raspberries
NB: It is not necessary to add fruit to flavour your cresswaters.
Method
Fill a jug with 1,5L of water and add 1 punnet of cut cress and a handful of raspberries. Infuse for 2 min and serve. 
Tips: Try it out with sparkling water, the bubbles help to accelerate the infusion.  
Ideas: Limon Cress en lime, Basil Cress en Borage Cress, Zallotti Blossom en strawberries, Aclla Cress en mandarin, Shiso Green en pineapple.
Recipe: Koppert Cress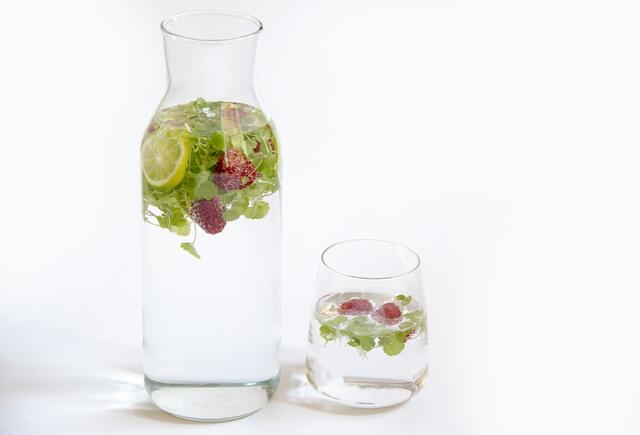 Related recipes
Gastronomical masterpieces
Related products
Say yes to the cress