Ingredients
12g cacao powder 22-24% 
100g dark chocolate 80% 
691g fresh milk (3,5% fat) 
10g olive oil
128g dextrose
27g fructose
7g neutro
25g seawater
3 punnets Chilli Cress (1 dehydrated + 2 fresh)
Method
Heat the liquid ingredients to 40ºC then add the solids, excepting cocoa powder & dark chocolate, and heat to 85ºC.
Add the punnet of dehydrated Chilli Cress to infuse.
Leave to cool to 55ºC, then add the chocolate and the cocoa powder, blend and strain with fine sieve.
Leave to rest 24h, then add remaining 2 Chilli Cress punnets, blend then whip until smooth.
In this recipe, part of the cress was dehydrated as to enhance and create a more concentrated flavor during the hot infusion; and the rest was added fresh so the fresh and spicy notes to come through.
Magazine: Saber y Sabor - Arte Heladero
Recipe: Jordi Guillem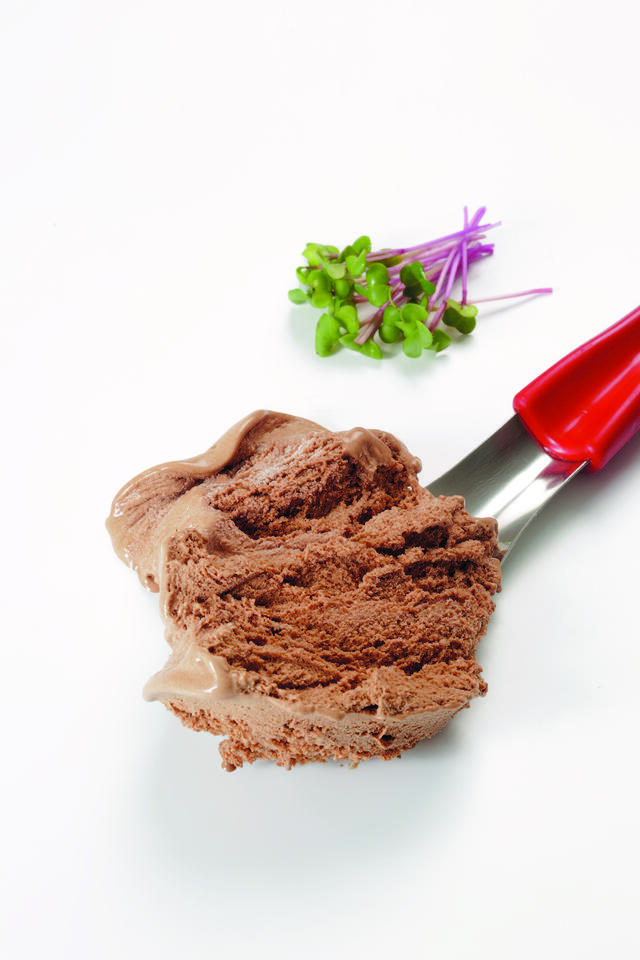 Related recipes
Gastronomical masterpieces
Related products
Say yes to the cress