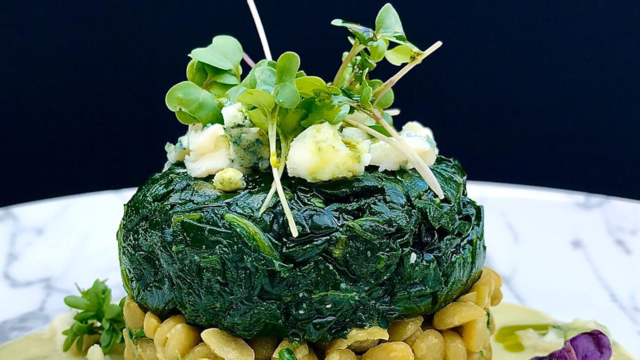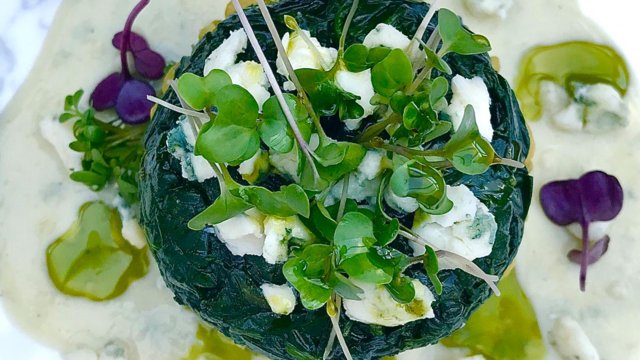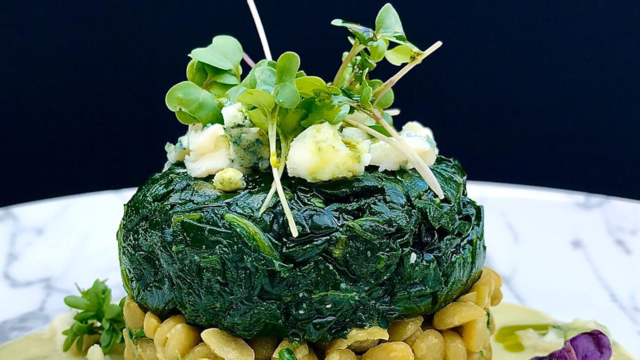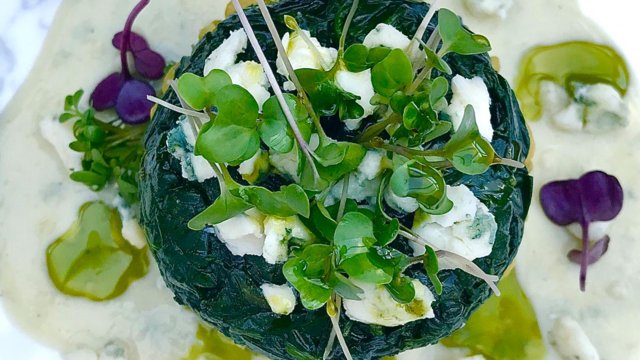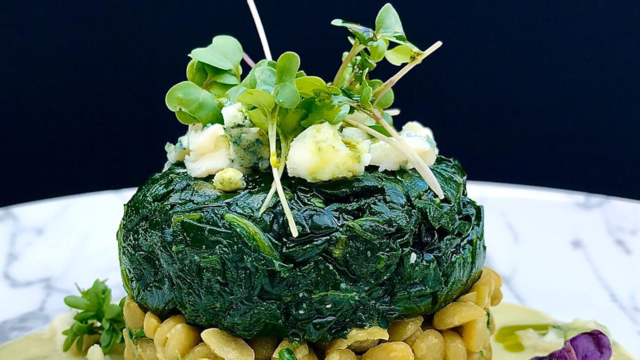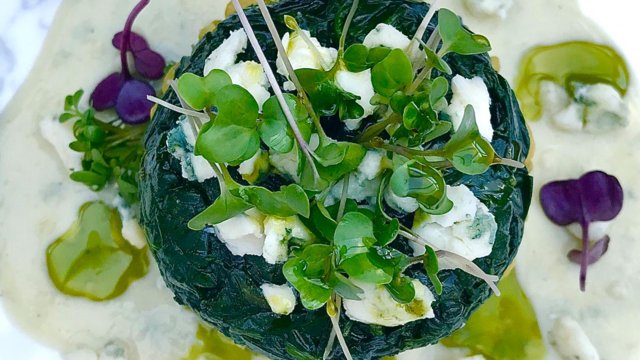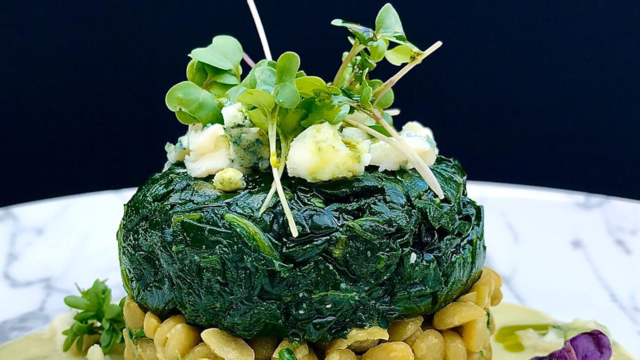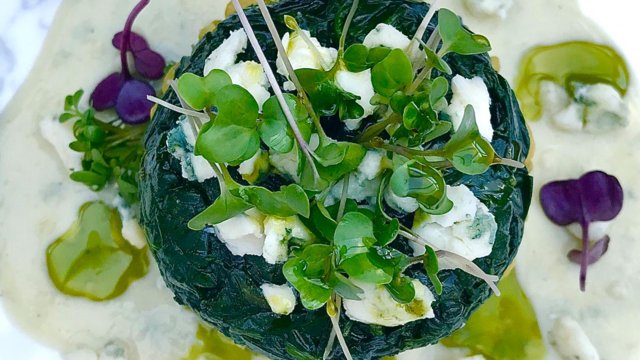 Green lentils, spinach and Roquefort sauce
"Lunchtime with Koppert Cress using BroccoCress, Sakura Cress and Garden Cress from our new Boost Mix, lentils, spinach and roquefort cheese sauce."
Ingredients
(4 portions)
1 punnet Sakura Cress
1 punnet BroccoCress
240g split green lentils
500g spinach
500ml vegetable stock
120g Roquefort cheese
125ml double cream
a drizzle of olive oil
4 tsp Tahoon Cress oil
seasoning
Method
Soak the green lentils in cold fresh water for at least 4 hours (or overnight).
Drain, rinse and drain again, then cook the lentils in the vegetable stock.
Once cooked, drain the lentils and put them in a saucepan with half a punnet of chopped BroccoCress, ready to reheat for the plating up.
Put a drizzle of olive oil in a pan and cook the spinach, press them gently once cooked to remove the excess of water (do reserve the spinach liquid), season well and form some ball shape portions in your hand.
Place on an oven tray, ready to be reheated.
To make the sauce, pour in a saucepan the double cream and the reserved juice of the spinach, reduce, season to taste and add 60g of scrambled toward the end. Whisk well and put aside until use.
Reheat all the elements of the dish, dress the plate and divide the over 60g of Roquefort cheese on top of the spinach between the 4 portions.
Add the Sakura Cress and the rest of the BroccoCress, drizzle the Tahoon oil and serve.
Recipe: Franck Pontais
Related recipes
Gastronomical masterpieces
Related products
Say yes to the cress