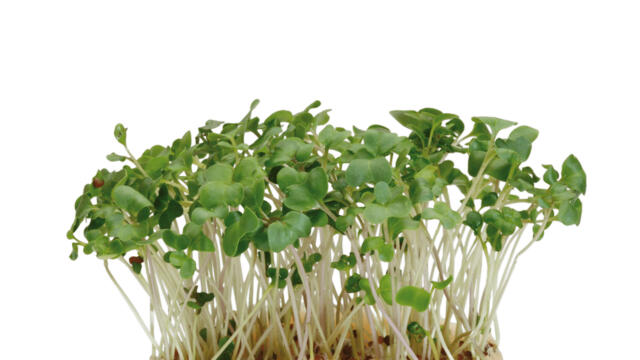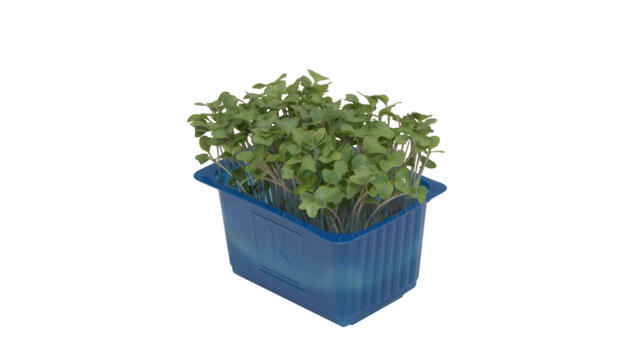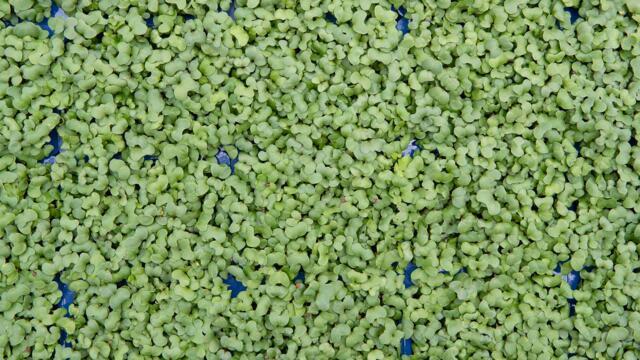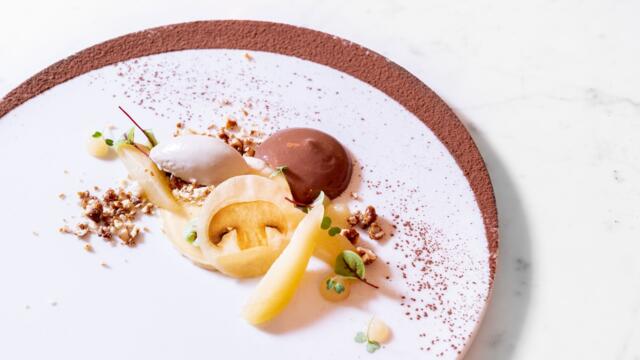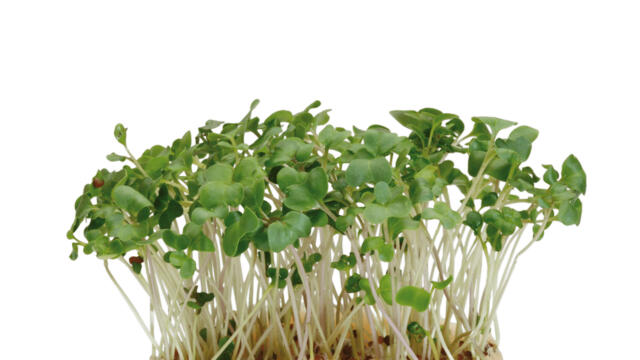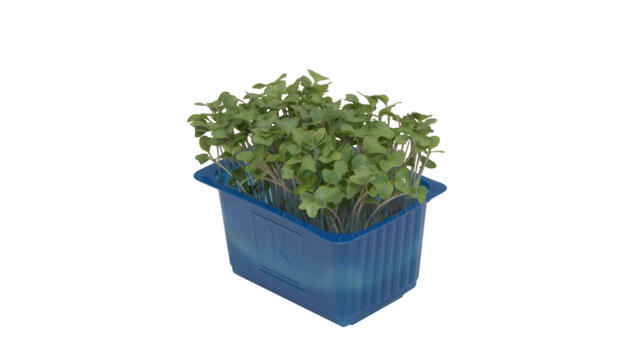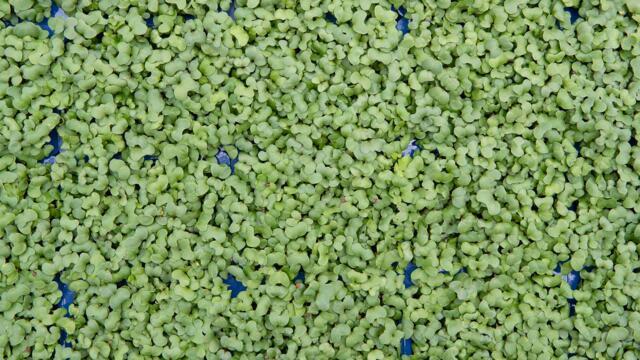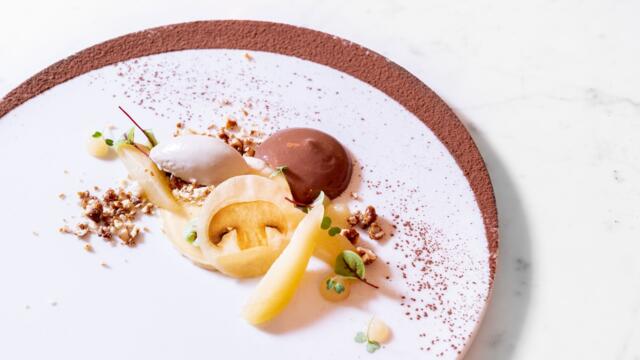 BroccoCress®
,
Raw broccoli
Category: Cress
The taste of BroccoCress is very mild.
Origin

South Europe

Taste / Aroma

Raw broccoli

Season(s)

Spring, Summer, Autumn, Winter, Christmas, Halloween, Mushroom, Pumpkin, Truffle

Storage

Cold, 2-7 °C
Taste
BroccoCress® is the Koppert Cress brand name for an edible plant. The taste of BroccoCress is very mild.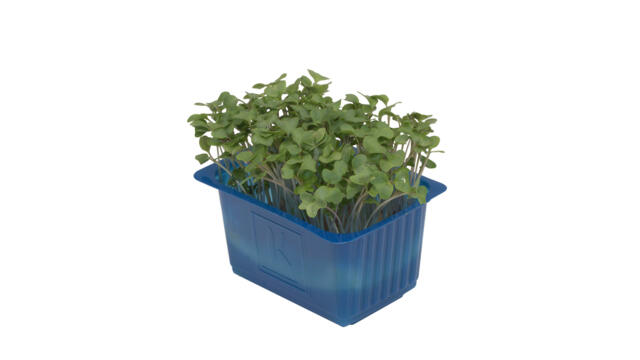 Taste Friends
It tastes wonderfully on cheese. It is also good for decoration of all kinds of dishes, a perfect finish for soups and sauces and a very good product to add to a diet.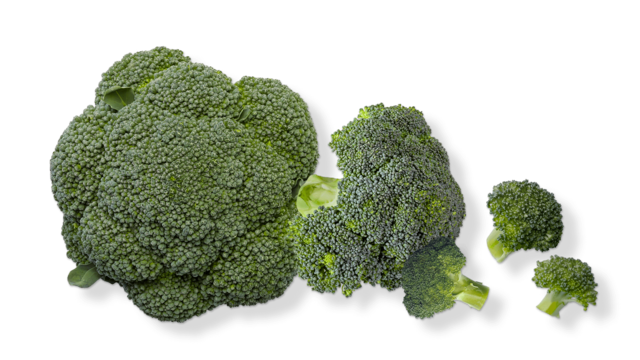 Origin
Broccoli is a very old vegetable already known in Roman times. It is even older than cauliflower. Italians produce broccoli, very well known in America and for the past twenty years increasingly popular in Europe. The healthy content of broccoli is well known. This product has the right components and also tastes well.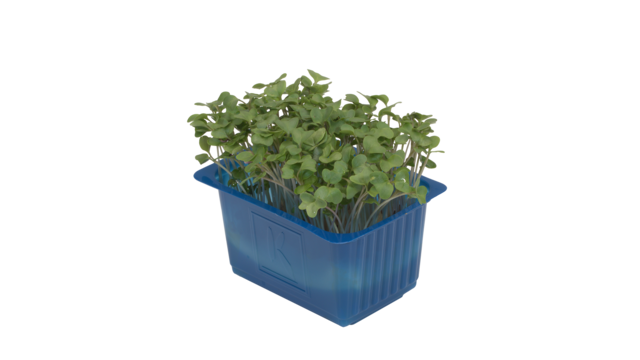 Availability
BroccoCress is available year round and can easily be stored for up to seven days at a temperature of 2-7°C. Produced in a socially responsible culture, BroccoCress meets the hygienic kitchen standards. The product is ready to use, since it is grown clean and hygienically. 
Sweet

Salty

Sour

Bitter

Umami
Specifications
Taste

Sweet, Salty, Sour, Bitter, Umami

Cultures

African, Alpine, Asian, Australian, Balkan, Baltic, Chinese, Creolic, Dutch, French, Greek, Indian, Indonesian, Italian, Japanese, Korean, Mediteranean, Nordic, North American, Portugese, Russian, Spanish, Thai, Turkish

Usage

Chopping, Decoration, Garnish, Oil, Pickling

Colors

Green

Dishes

Breakfast, Cheese, Functional, Game, Grill, Lunch, Main course, Meat, Pasta, Pizza, Poultry, Salad, Sandwich, Snack, Soup, Starter, Sushi, Vegetarian, Vegetables

Taste Friends

Cheese (others), Eel, Fish (freshwater), Corn, Cucumber, Eggplant, Mandarin, Orange, Peas, Pineapple, Pumpkin, Tomato, Deer, Rabbit, Game (other), Chives, Parsely, Sage, Beef, Dried ham, Goat, Lamb, Offals, Porc, Sheep, Veal, Meat, Porcini mushrooms, Shiitake mushroom, Truffle, Mushrooms (others), Pistachio, Chicken, Duck, Goose, Pheasant, Pigeon, Quail, Turkey, Poultry (other), Black pepper, Cinnamon, Cumin, Chili, Artichokes, Asparagus, Beetroot, Celery, Broccoli, Carrot, Cauliflower, Chicory, Garlic, Ginger, Horseradish, Kale, Kidney beans, Lettuce, Onion, Potato, Radish, Butternut squash, Sweet potato, Bread, Couscous, Egg, Liquorice, Olive oil, Pumpkin seeds, Rice, Seaweed, Soy sauce, Tofu

Nutrients

Molybdenum, Sulforaphane

Synonyms

Healthy Food, Sulforaphan, Superfood
Related Recipes
Gastronomic Masterpieces