Ingredients
Morar Shoots
High-quality dark chocolate
Method
Melt the dark chocolate using a double boiler.
Using a pair of tweezers, dip the Sweet Peppers into the melted chocolate, allowing any excess chocolate to drip off.
Place the coated Sweet Peppers on a tray.
Put the tray in the refrigerator for 10-15 minutes.
Store in the refrigerator until ready to use.
Application
In sweet desserts, savory desserts, cocktails, and friandises.
Shelf life
 1 to 2 days in the refrigerator.
Recipe: Eric Miete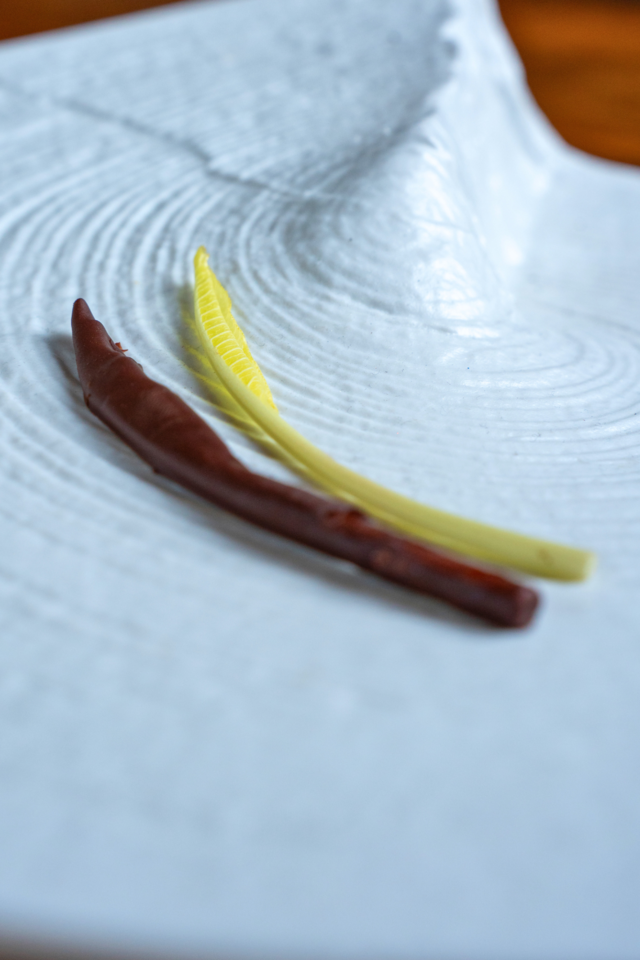 Related recipes
Gastronomical masterpieces
Related products
Say yes to the cress