Ingredients
Morar Shoots
Wood chips
Smoke device
Method
Prepare the smoke device for use.
Place the Morar Shoots on a plate.
Seal it (e.g., with a glass lid).
Fill the sealed space with smoke and let it infuse for 1 - 2 minutes.
Release the smoke, and the smoked Morar Shoots are ready to use.
Flavor
A smoke device imparts a smoky taste and aroma to the Morar Shoots through the combustion of wood chips or optionally wood shavings or herbs. The smoky flavor enhances the dish, providing a unique touch.
Application
Versatile for dishes that pair well with a smoky component, such as steak tartare, ceviche, both cold and warm vegetable dishes, especially for an Asian spicy touch.
Recipe: Eric Miete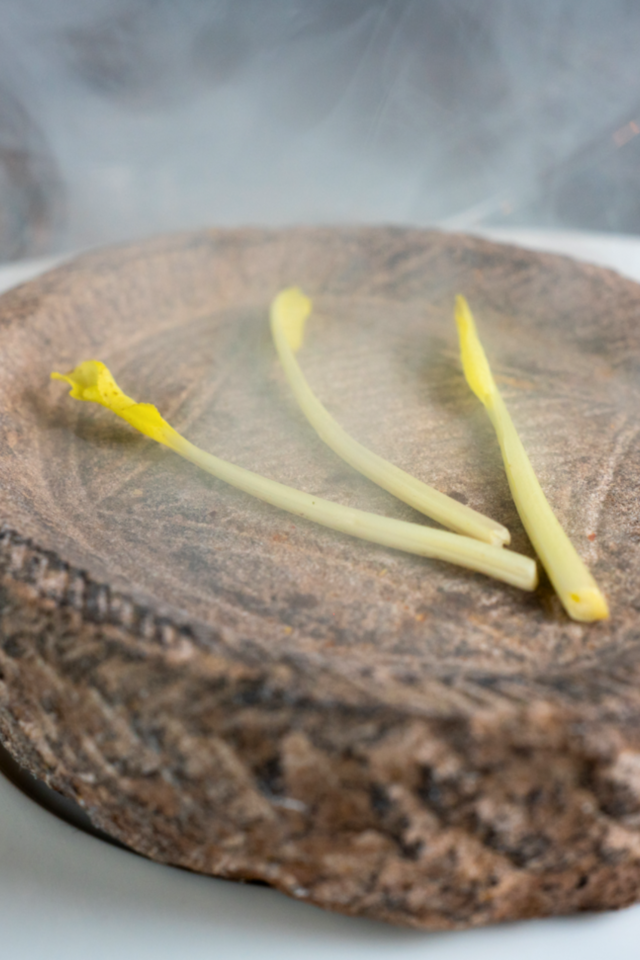 Related recipes
Gastronomical masterpieces
Related products
Say yes to the cress