Ingredients
100 gr butter
100 gr flour
100 grams of protein
100 gr icing sugar
3 tsp Sechuan Buttons powder
2 tsp Kaffir Lime Leaves powder
Method
Melt butter.
Whip up protein.
Mix the icing sugar, Sechuan and Kaffir Lime Leaves powder in the flour. Use a whisk to make everything smooth and add the butter last.
Spread as evenly as possible on a baking tray with a silicone mat.
Bake for 6 minutes at 150℃.
Heat to shape.
Dry the leaves for 1 hour in the drying oven at 68℃ degrees.
These can be kept for ±5 days in a closed container.
Recipe: Eric Miete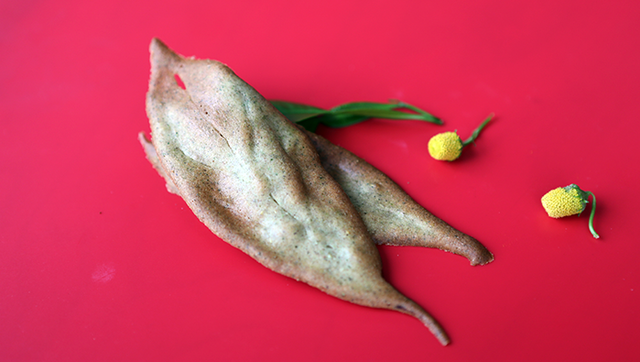 Related recipes
Gastronomical masterpieces
Related products
Say yes to the cress