Ingredients
Morar Shoots
Codium
Pepper
Salt
Olive oil
Gangnam Tops
High-quality beef (such as sirloin or bavette)
Avocado cream
Method
Finely chop the beef using a food processor into fine pieces.
Season with pepper, salt, and olive oil.
Shape the steak tartare using a round mold.
In this dish, the steak tartare is prepared dark, but you can add various ingredients to taste.
Finish the dish with Morar Shoots, Codium, and Gangnam Tops.
Serve.
Recipe: Eric Miete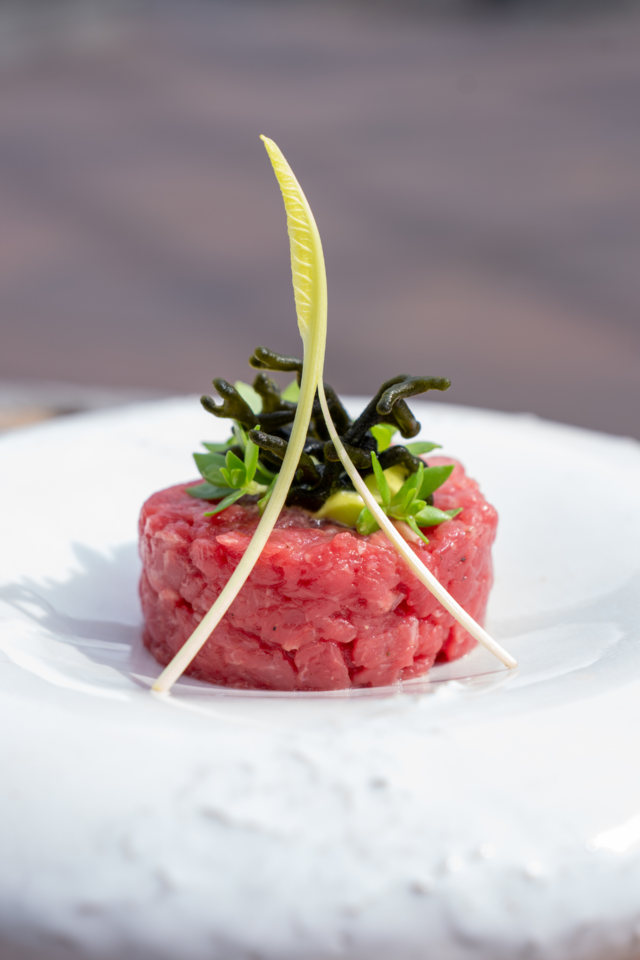 Related recipes
Gastronomical masterpieces
Related products
Say yes to the cress