Ingredients for 1 kilogram
1 kg sweetbreads
1 l buttermilk
60 g salt
1 l water
50 ml extra virgin olive oil
5 g salt
Planifolia Black Vanilla
 as needed olive oil
Method
Cut the Planifolia Black Vanilla pods in half lengthwise and use the vanilla seeds for another preparation.
Place the pods in a dehydrator at 50°C for at least 4 hours.
Store them in an airtight container.
Rinse the sweetbreads until the water runs clear.
Make a solution of buttermilk, 60 grams of salt and water.
Place the veal sweetbreads in this mixture and refrigerate for 12 hours.
Heat the sous vide to 75°C.
Then rinse the sweetbreads again until the water runs clear.
Place in a vacuum bag with the olive oil and 5 grams of salt and vacuum seal.
Cook sous vide for 1 hour and 5 minutes and cool back on ice water.
Remove the membranes from the sweetbreads and portion them if desired.
Use a steel skewer to thread through the sweetbreads with half a vanilla pod.
Store in the fridge until serving.
Prepare during service on a hot part of the konro grill until nice and golden brown and crispy.
Before serving, remove the steel skewer, and the vanilla pod if necessary. This has now infused the sweetbread nicely.
Serving suggestions
Delicious in a dish with Jerusalem artichoke, porcini mushroom, and potato components.
Perfect with truffle, onion, and salsify.
Combines well with celeriac, shiitake, and soy sauce.
Recept: Gastronomixs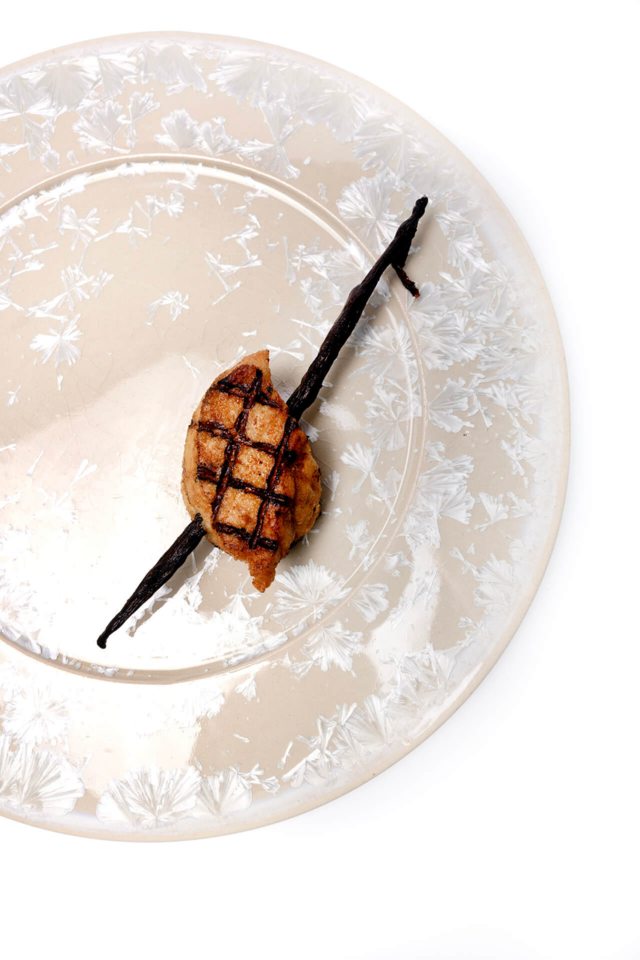 Related recipes
Gastronomical masterpieces
Related products
Say yes to the cress