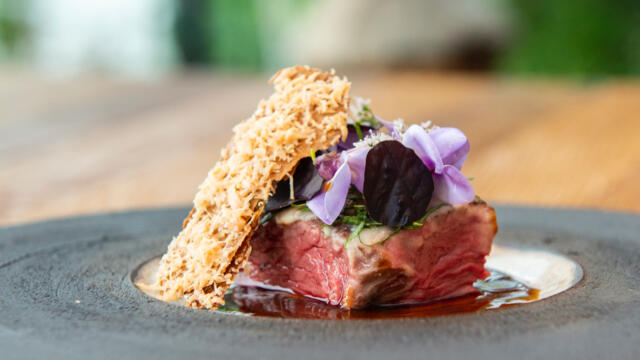 Smoked long tenderloin, Shiso Purple, duck liver and mole gravy
Heiko Lacher's style in the kitchen? Pure and direct and based on fresh acids with light umami touches.
Ingredients
mole gravy based on veal stock
toast
Shiso Purple
Bean Blossom
coriander blossom
tenderloin
duck liver pate
For the bean cream:
200 g of soaked coco blanc beans
30 g of brown butter
50 g shallot
2 cl rice vinegar
4 dl vegetable dish with Shiso Purple
Method
Smoke the tenderloin, sear it, give the cuisson and let it rest. Fry the beans and shallot in butter, add the other ingredients and cook.
Blender until smooth, pass through a sieve and spray onto a length of the tenderloin. Grate the duck liver on the toast.
Garnish the long fillet with the Cresses and herbs and dress.
Spoon the sauce around it.
***
Restaurant Anima
In Wöhrden 5, Tuttlingen, Duitsland
Tel. 0049 7461 7803020
www.restaurant-anima.de
Recipe: Heiko Lacher
Source: Culinaire Saissonier 90 - Fall 2018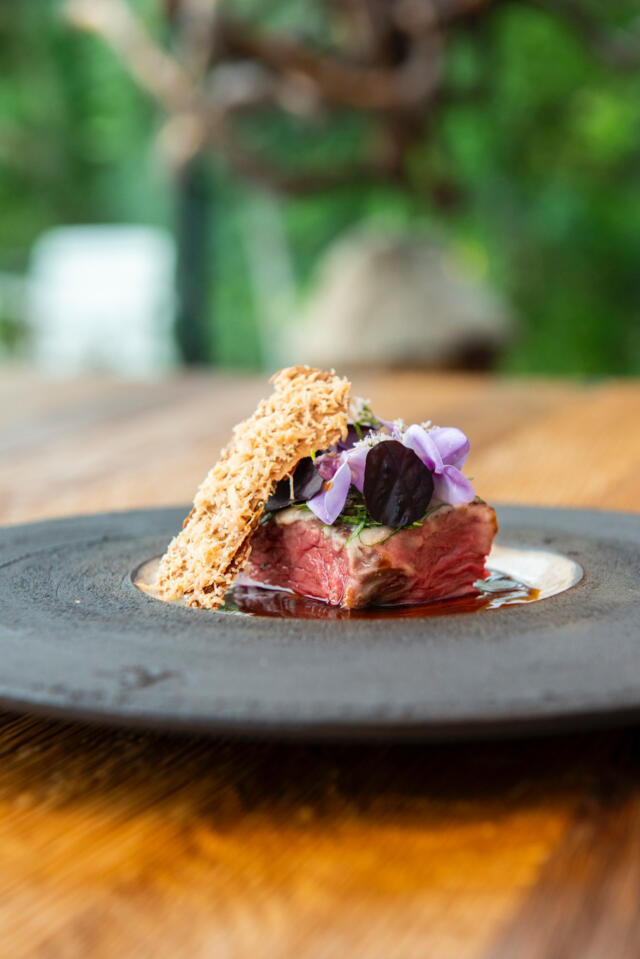 Related recipes
Gastronomical masterpieces
Related products
Say yes to the cress