Ingredients
3 punnets BroccoCress
¼ of a head broccoli
250gr celery
250gr potato
200gr leeks
250gr frozen peas
1L vegetable stock
olive oil
season to taste
Method
Peel and dice all vegetables except the broccoli. 
Cut the Broccoli into fleurettes and blanch in the vegetable stock, reserve. 
Place all the diced vegetables into a large saucepan with the frozen peas and 2 freshly cut punnets of BroccoCress. 
Pour the stock on top of the vegetables and cook covered and slowly for about one hour. 
Season to taste and serve with the broccoli fleurettes, the remaining BroccoCress and a drizzle of olive oil. 
Recipe: Franck Pontais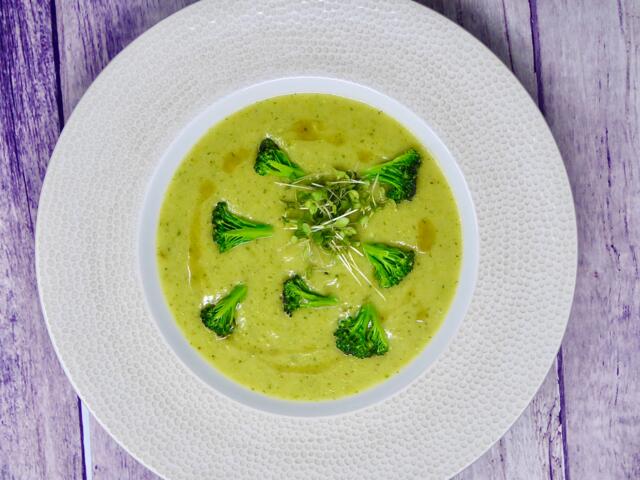 Related recipes
Gastronomical masterpieces
Related products
Say yes to the cress