Ingredients
(For 4 portions)
4 bread buns with sesame seeds
250g cooked button mushroom
90g gorgonzola cheese
½ punnet Atsina Cress
½ punnet BroccoCress
Method
Cut the bread bun longwise with a serrated knife. 
Melt a little bit the gorgonzola cheese in a saucepan or microwave and mix it together with the cooked mushrooms. 
Cut one punnet of each cress and add it to the mix. 
Fill up the buns and finish with the left over cress. 
Serve.
Recipe: Franck Pontais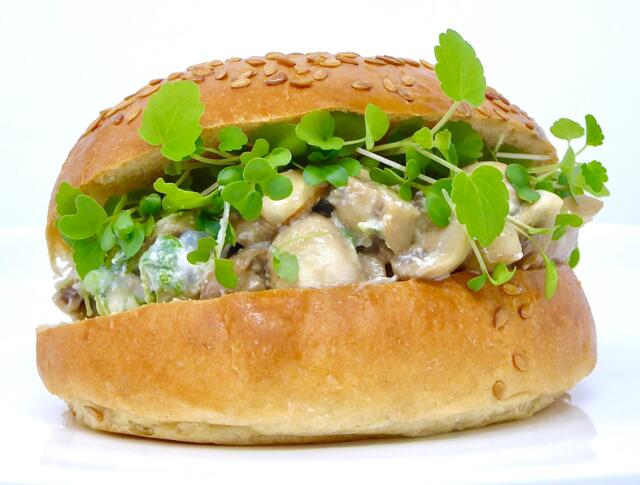 Related recipes
Gastronomical masterpieces
Related products
Say yes to the cress